All of us have encountered various bra problems through the years. The most common issue is not wearing the proper size bra. Between straps digging deep into our shoulders causing marks, side boob spillage, and unwanted strap appearances here and there, we could use a little help when mastering the art of wearing a bra.
aBra4Me.com has some amazing products as well as tips and tricks to help you rock one of the most important pieces of your everyday wardrobe. These Bra hacks, tips, and tricks are here to share and make your life easier AND more comfortable!
Bra Accessories – aBra4Me.com
Learn about the accessories that can transform or extend the life of your bra: racerback clips, bra extenders, inserts, and more. Includes advice, DIY options, and tutorials.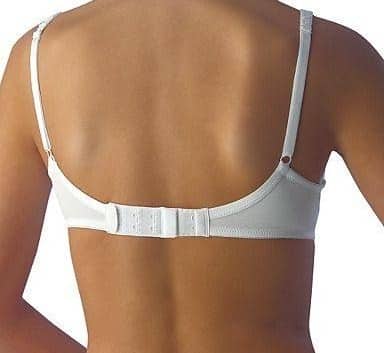 Bra Extender
Bra extenders are a great way to get a longer life out of bras that have become too tight through the band. You get them as 1, 2, 3, or 4 hook options to fit different bras.
The bra extender extends the length of your bra. Are you in-between bra sizes? Bra Extender can make any bra band up to 2 inches larger. Use while breaking in a new bra, during pregnancy, or with weight loss/gain. See bra extenders here.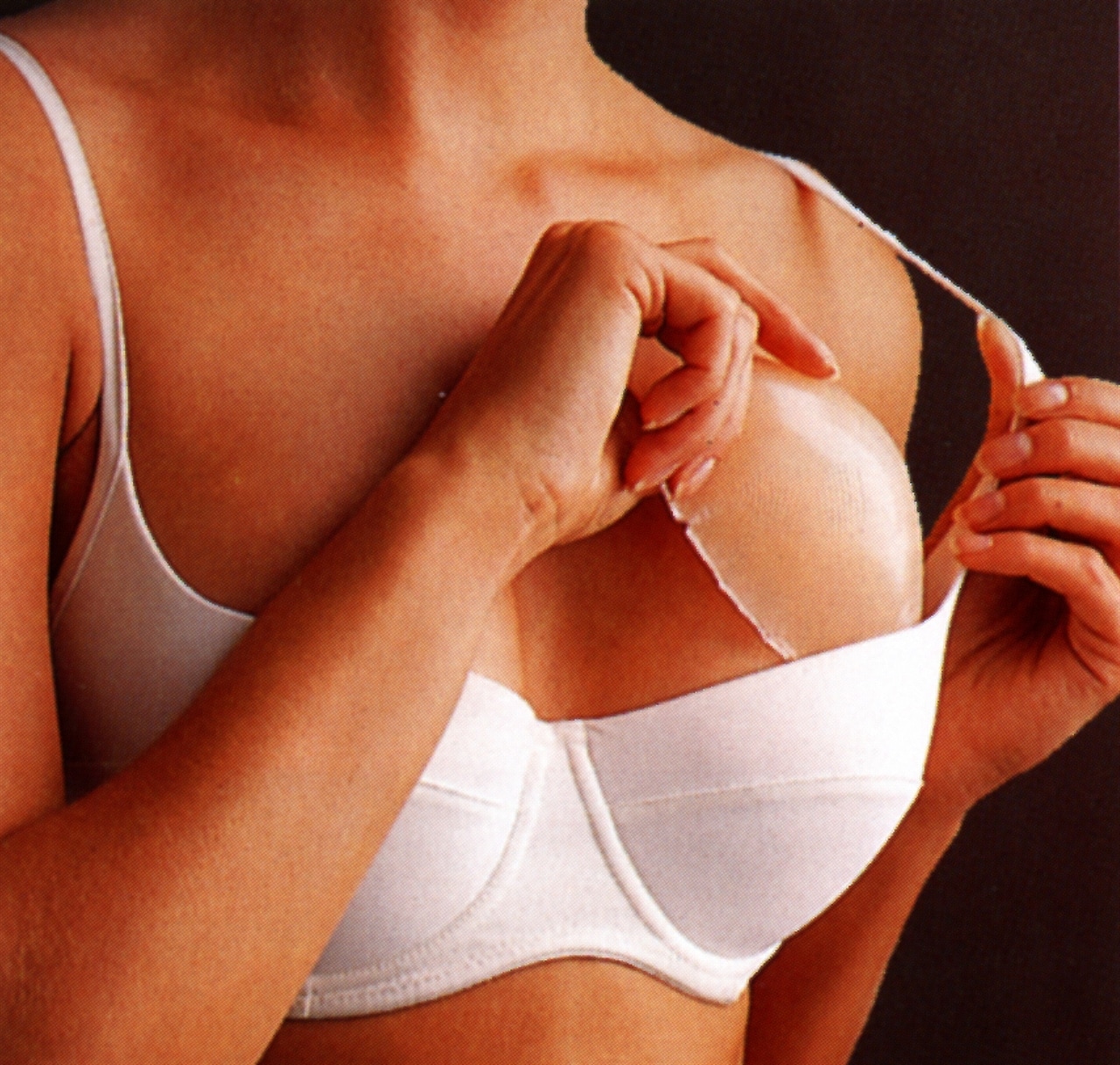 Bra Inserts
Bra inserts are also known as bra padding or gel boobs. The silicone ones are sometimes referred to as chicken since they have a similar appearance. These inserts are a great alternative as a non-surgical option to increase your bra size. View bra inserts here.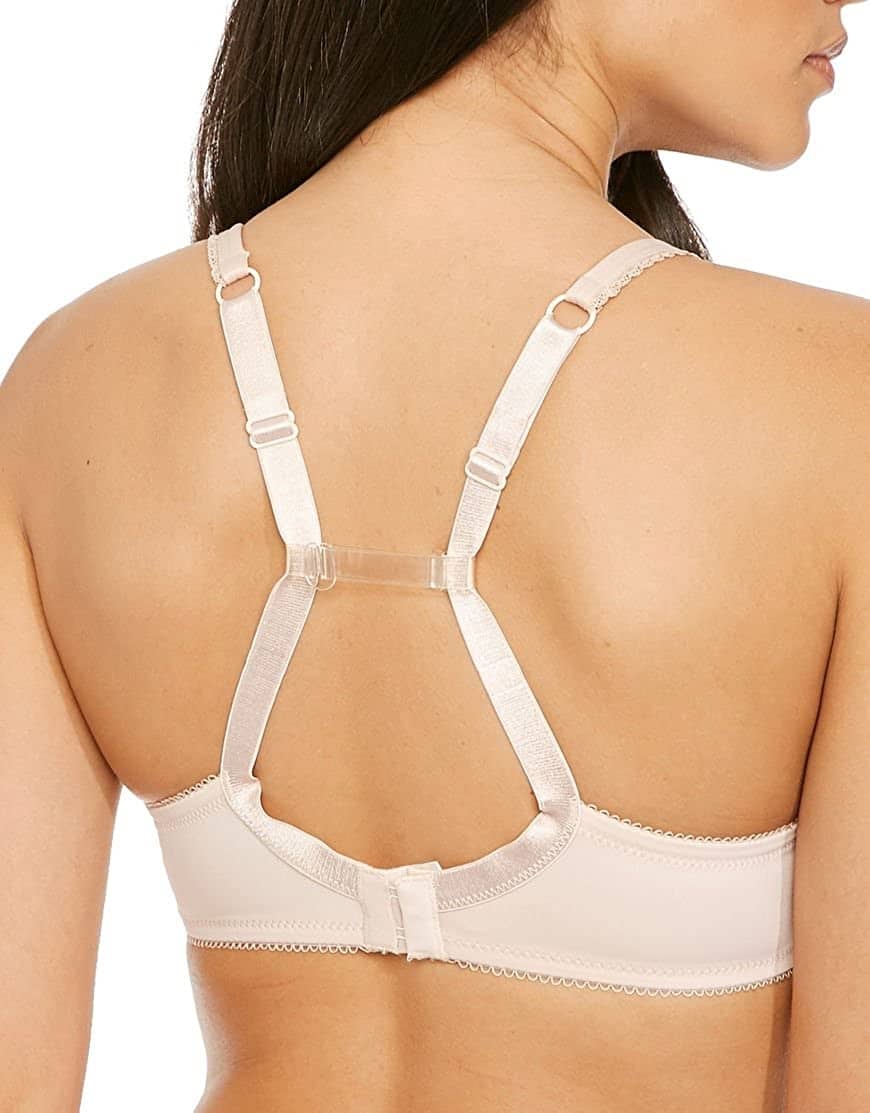 Bra Strap Converter

You will find these with a variety of names, bra strap convertor, bra strap connector, and bra strap holder are the most common. They can be worn in the back or front of the bra to hold the straps together. View bra strap converter here.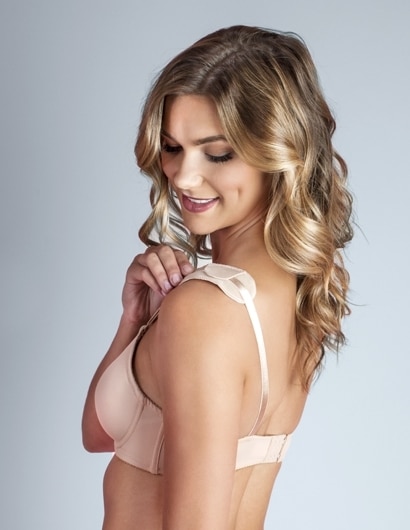 Bra Strap Cushions
Bra strap cushions or pads slip onto your existing bra straps to provide comfort if they dig into your shoulders or can help stop straps from falling off your shoulders.
Before you use them first make sure you have your bra straps set to the right length, most of the support in a bra comes from the band around your body, not the straps.
The straps should be taut (not hanging) but shouldn't be too tight, if you have an indentation left on your shoulders after wearing them, then they are too tight. View bra strap cushions here.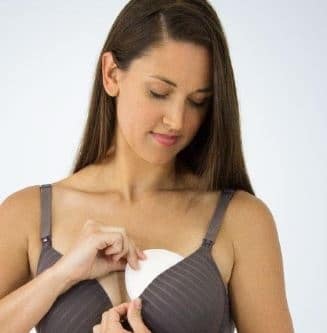 Bra Pads
Breast pads or nursing pads are for women who are breastfeeding. You put them in your bra over your nipples to stop milk leaking out onto your clothes. You can get disposable or washable pads.
Leading Lady #4112 nursing pads. Pack of 12
Fashion Tape
Fashion tape is a double-sided tape which you use to keep clothing in place. The main difference between fashion tape and normal double-sided tape is that the adhesive is one that is meant to be used with skin. It is super easy to apply, easy to remove, and hypo-allergenic. Your garment and body adhesive tape for holding daring fashions in place. View fashion tape here.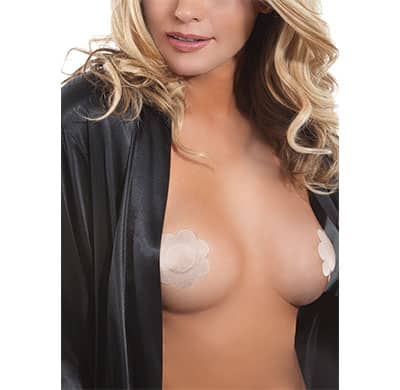 Breast Petals
Nipple covers are also known as breast petals. They are used to hide the shape of nipples and give breasts a smooth line under clothing. They have adhesive on them to stay on and can be one-use disposable or washable. This hot item sells over 2 million annually! View breast petals here.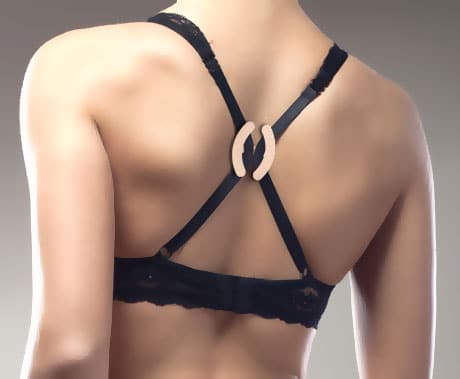 Racerback Clip/Bra Clips
This simple clip can turn a normal bra into a racerback. They're very inexpensive and come in black, white, tan. View racerback bra clips here.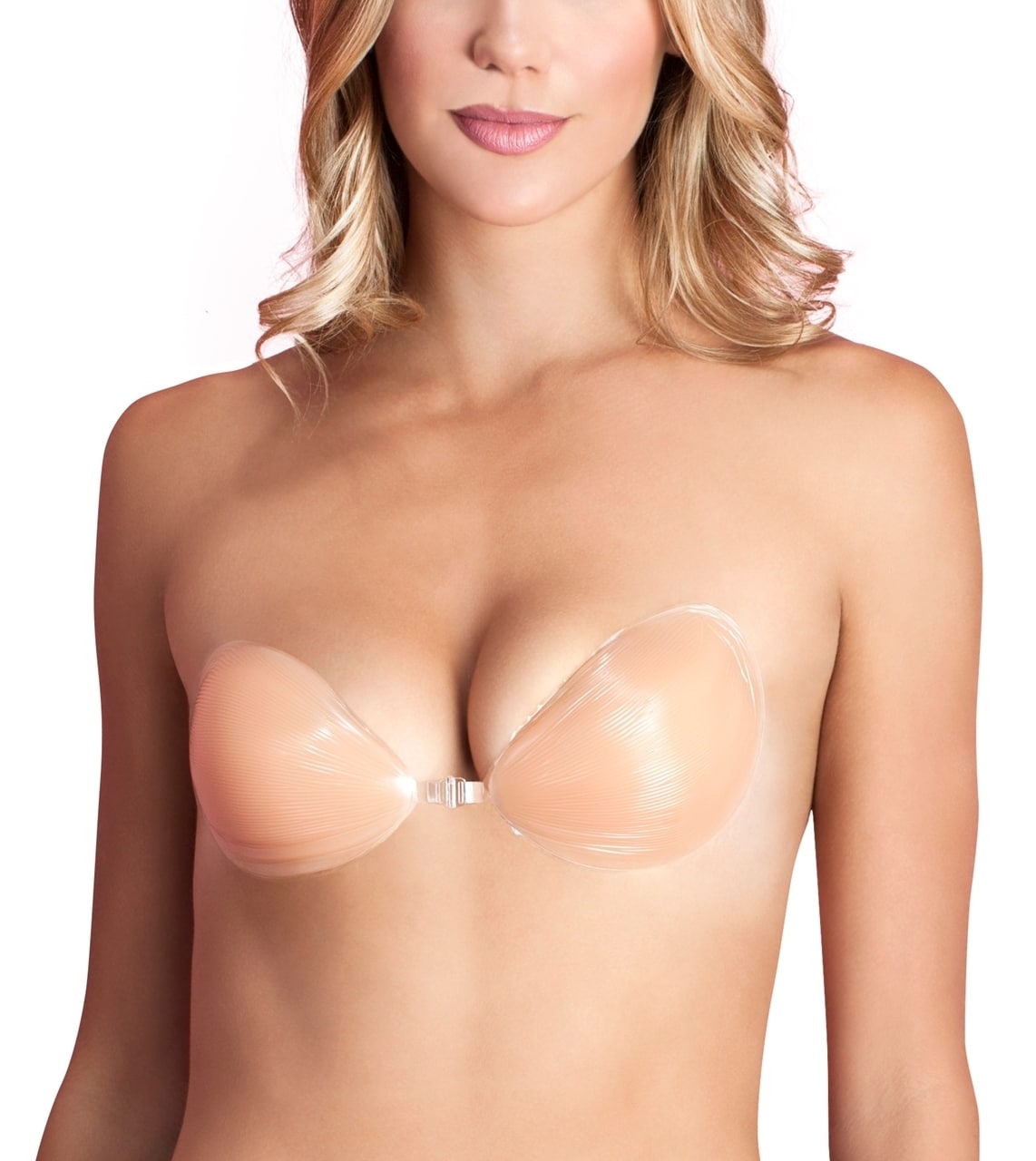 Stick-On Adhesive Bra
The most common type of stick-on bra is made of silicone but there are ones that look almost the same as the silicone one pictured but are made of foam. This is also available in a fabric style. View stick-on adhesive bras here.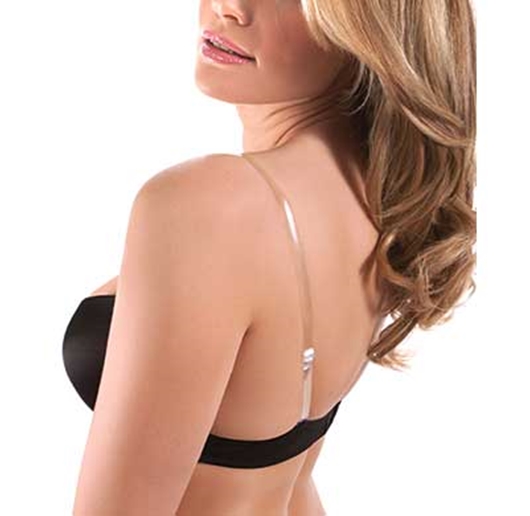 Transparent/Invisible Straps

A set of transparent straps often come with a convertible or multiway bra or you can often find them in the accessories section at lingerie stores. You will need to use them with a convertible bra that has detachable straps. View transparent/invisible straps here.
When you need that extra little something to make your look complete, aBra4Me.com carries a full line of stockings, bra straps, and push-up pads to compliment every outfit, every day. We also offer laundry bags to wash your fine fabric items. Find what you need or surprise yourself with a new product right here at aBra4Me! If you have any questions, call (866) 227-2463 or reach out to us through the contact form on our website.