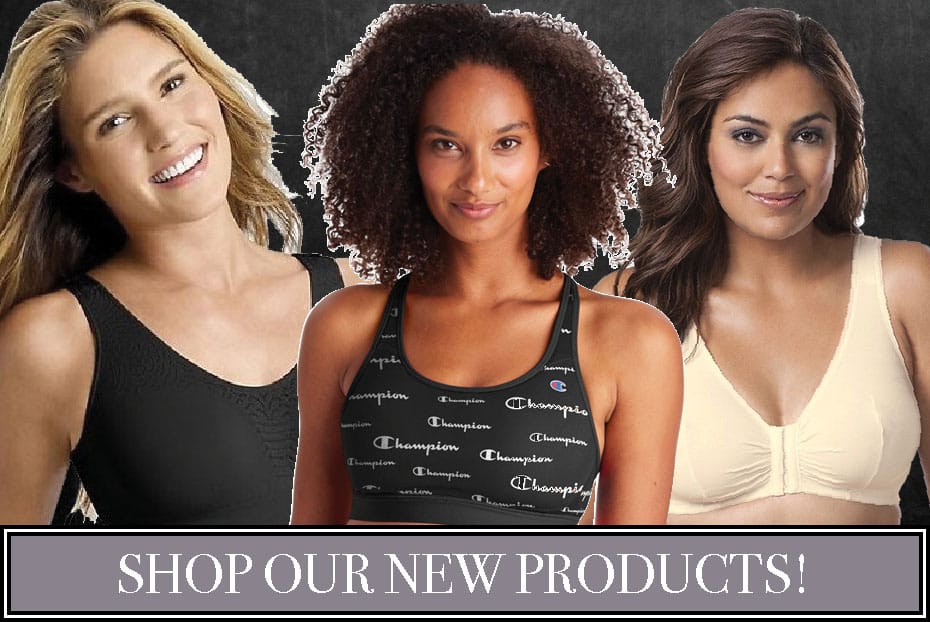 As the summer ends, our schedules get busier and that sometimes means less time to take care of ourselves. Slip into something more comfortable and easy this year with a variety of exquisite bras at aBra4Me.com! With FREE shipping on most items or orders $100 and above, aBra4Me is ready to help you stay at your most comfortable during the busy fall season.
From comfortable sports bras to stretchy, form-fitting concealer cups, aBra4Me has something for every woman to look and feel her best this fall. For more information on some of our products, take a look at the following list of featured items we think you should check out.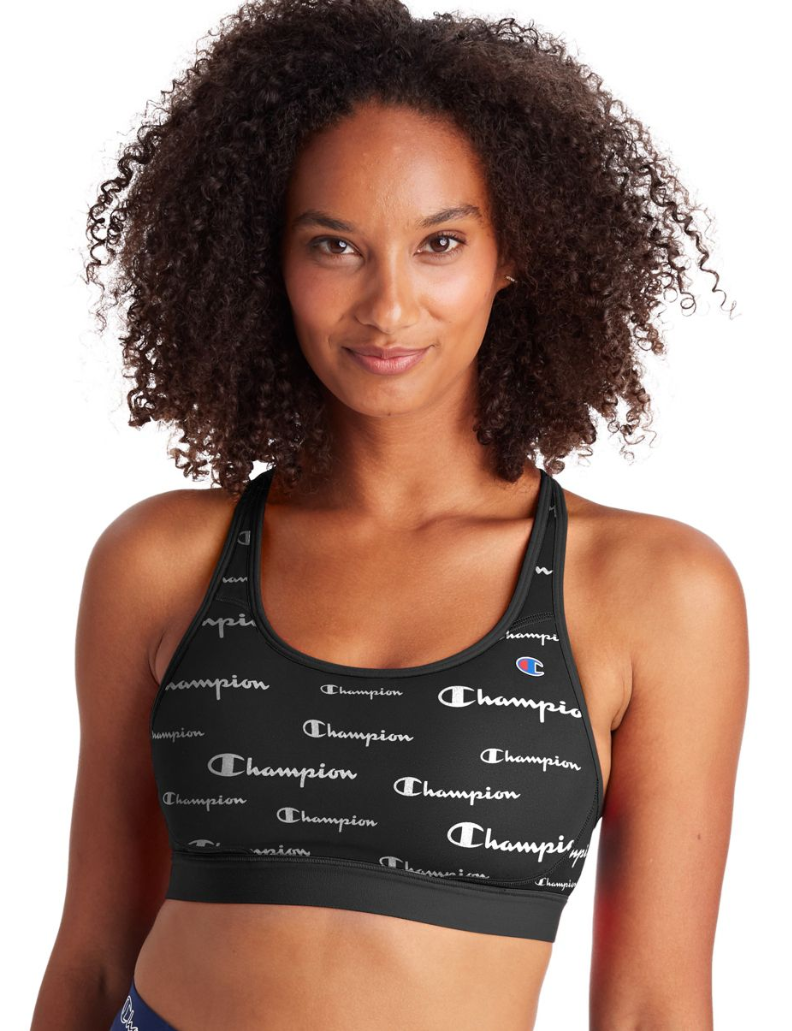 Champion Sports Bra #B1503P
The Absolute Max 2.0 Print Sports Bra by Champion features Double DryÖ technology to wick sweat away from the skin to manage moisture and keep you cooler consistently. This is a quick-drying fabric, so you stay drier throughout your workout and never compromise your comfort. The lightly molded, double-layer cups support and reduce bounce while the back power-mesh panels and adjustable brushed straps help keep top zones cooler and well supported. Smooth, chafe-resistant bottom bands, and keyhole racerback with a padded hook and eye close cause no distractions for a truly focused workout routine. Limited quantities… order today!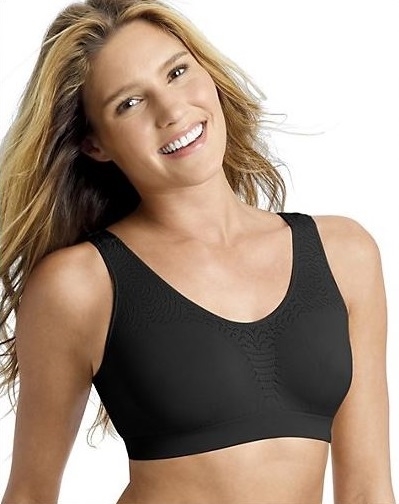 Barely There Bra by Bali Bras #103
Your favorite Barely There Bra by Bali #103 or 103J Crop Top is now called Bali Comfort Revolution Crop Top. Same smooth comfort; just a new name! This seamless nylon bra features a soft, no-tag microfiber material that fits like a second skin. The comfort-ribbed under-band gently stays in place without the digging hardware or tight straps. This silky crop top caresses your every curve, for the ultimate easy-on-you bra. Wear it to bed or on the go – no matter where you might be, this bra provides the optimal comfort you are looking for!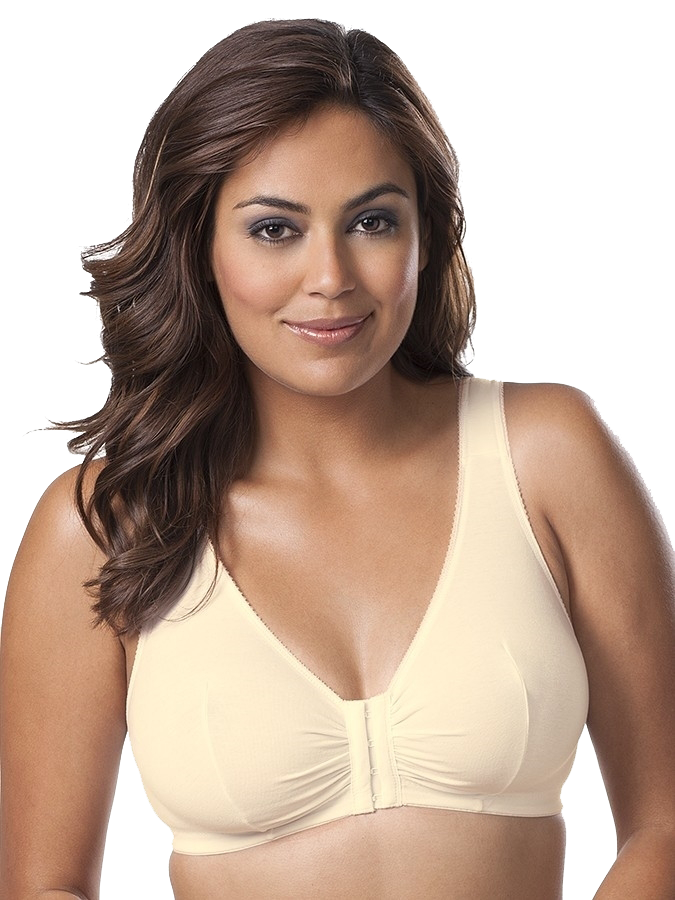 Leading Lady Sleep Bra #110
Currently 30% off, this Leading Lady Sleep Bra is a wire-free bra with wide, adjustable shoulder straps for optimal comfort and a great fit. The cotton and spandex fabric is smooth to the touch creating a truly leisure-friendly bra and no chafing or digging to wake you up at night. Customers who bought this item were also interested in the similar Leading Lady #151.
Wacoal No-Peek Concealer Cups
Have you been suffering from being exposed through your bras? The Wacoal #85999 No Peek Concealer Cups feature the opacity and comfort you need to prevent you from showing through your bras. The super-thin cup liners will enhance your feelings of modesty slipping and fitting perfectly in the cups of your bra. Worried you might have a tighter fit? Not to worry. These concealer cups are slim-fitting and will not add any sizes to your bust. The 91% polyester and 9% spandex/elastane material is the perfect choice to properly proportion your bustline. This product features FREE shipping and an additional FREE gift for a limited time only!
Care instructions: Hand wash warm with like colors. Non-chlorine bleach only when needed. Line dry.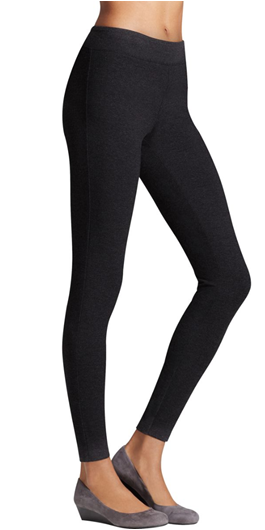 Hanes X-Temp® Leggings Pant #71127
Welcome to luxuriously comfortable and super soft leggings with the Hanes X-Temp® Leggings Pant for all-day comfort. X-Temp® technology is designed to adapt to your body temperature for consistent comfort moving with you all day long. The super-soft fabric features the Wide Comfort Flex™ waistband and a 20-inch inseam for Hanes' signature fit and optimal comfort. These are the perfect leisure pants creating a blackout leg for maximum opacity and flat seam detail for a 100% denier appearance. Did we mention there's FREE shipping?
Feel Your Most Confident and Comfortable This School Year with Bras at aBra4Me.com!
Find great deals on Goddess bras, Elila bras, Exquisite Form bras, Cortland Intimates/Venus bras, Edith Lances bras, and more all on aBra4Me.com. With free shipping on most items and orders $100 and above, aBra4me.com has the quality products here for you!
At aBra4Me, we believe that women should embrace their curves and treat themselves with high-quality bras and other lingerie items that make them feel and look their best. Order directly from our website or give us a call at (866) 227-2463. You can also reach out to us with any questions you may have through the contact form on our website.