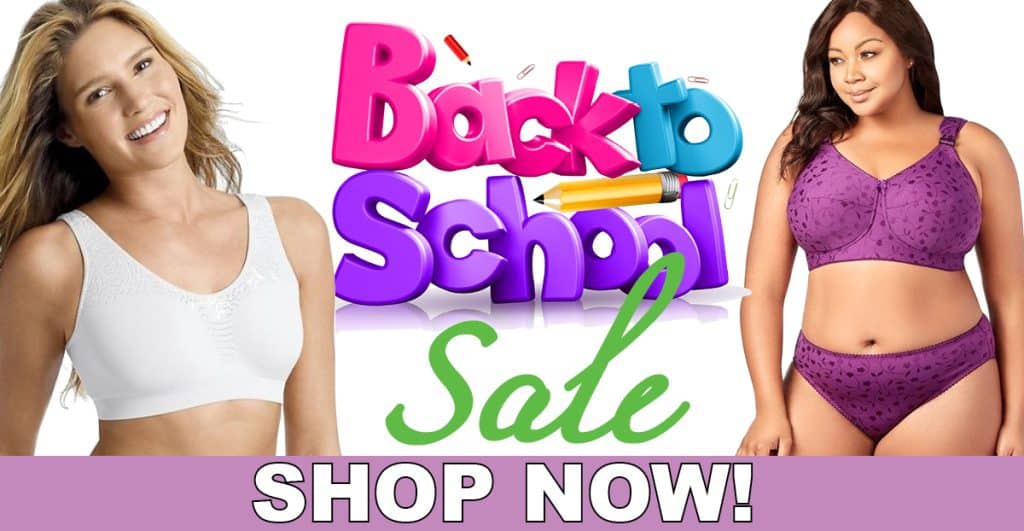 After more than a year of online learning, I know many students and parents are clamoring for the return to in-person classes.
This year's back-to-school shopping lists are changing because in-person schooling will likely be different from before. So, what was on last year's list may be different as this year's back-to-school year will be in-person. In any year, comfort will always be on top of the list as students want to feel relaxed and focus on learning.
From comfortable sports bras to stretchy, form-fitting concealer cups, aBra4Me has something for every woman to look and feel her best this fall. With FREE shipping on most items or orders $100 and above, aBra4Me is ready to help you stay at your most comfortable during the busy fall season.
We'll provide some of our best sports bras and t-shirt bras that are tried, true, and some even brand new!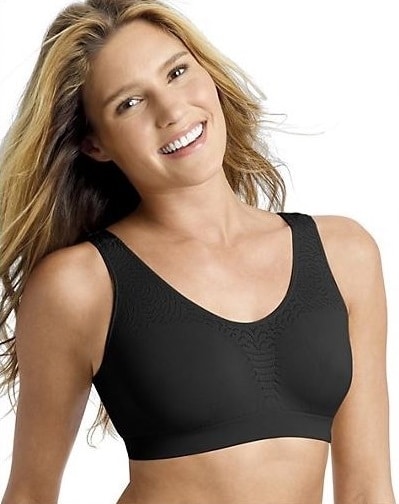 Barely There Bra by Bali #103
Your favorite Barely There Bra by Bali #103 or 103J Crop Top is now called Bali Comfort Revolution Crop Top. Same smooth comfort; just a new name! This seamless nylon bra features a soft, no-tag microfiber material that fits like a second skin. The comfort-ribbed under-band gently stays in place without the digging hardware or tight straps. This silky crop top caresses your every curve, for the ultimate easy-on-you bra. Wear it to bed or on the go – no matter where you might be, this bra provides the optimal comfort you are looking for!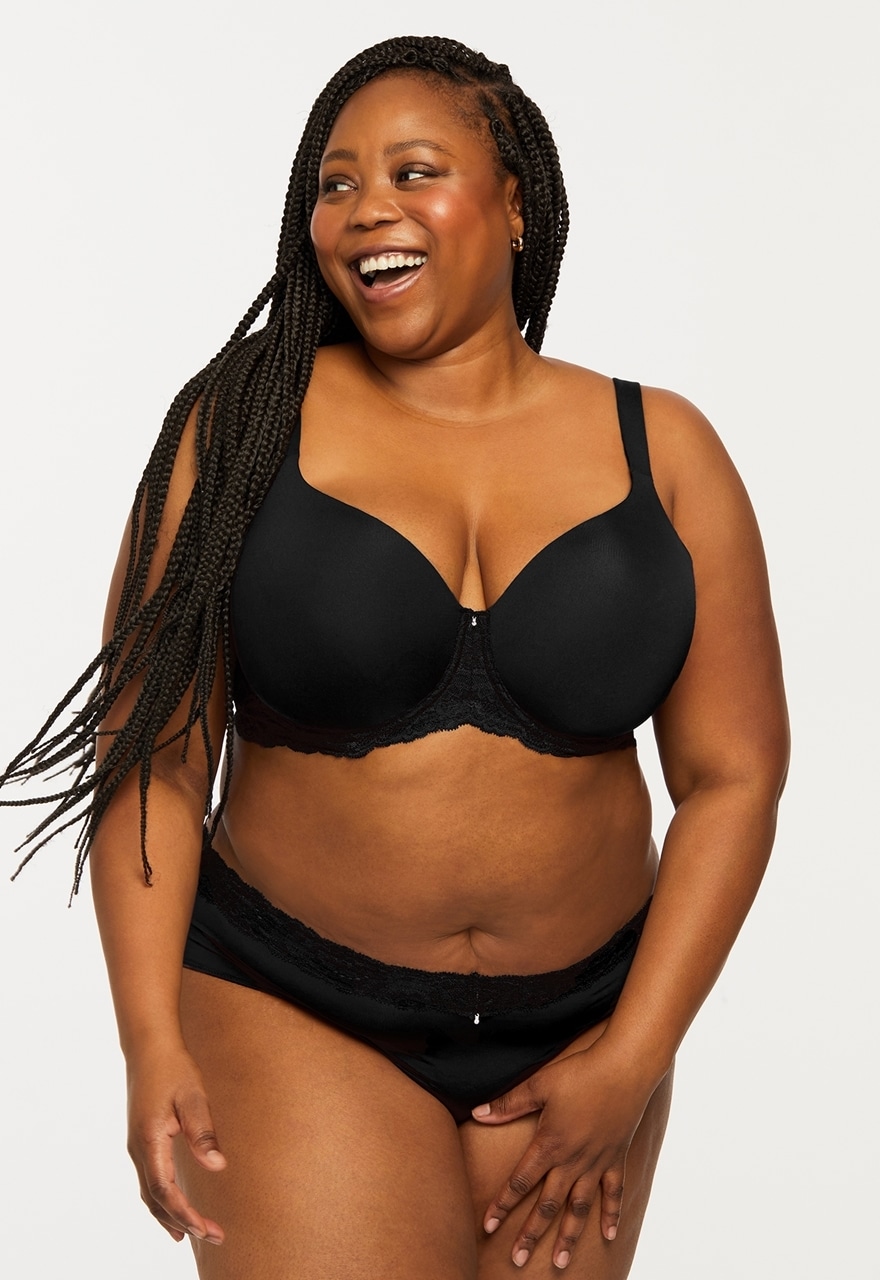 Montelle #9320 – Ships FREE!
A must-have T-shirt bra for C to H cups, the Pure Plus has been crafted with our signature ultra-soft microfiber and a lightweight 4-way stretch foam cup that holds and contours your shape. The side wings and underbust are lined with power mesh and embellished with smooth stretch floral lace for the full support that's also pretty. This Montelle customer favorite is virtually imperceptible under clothes and is the ideal bra to pair with sexy summer tees and dresses.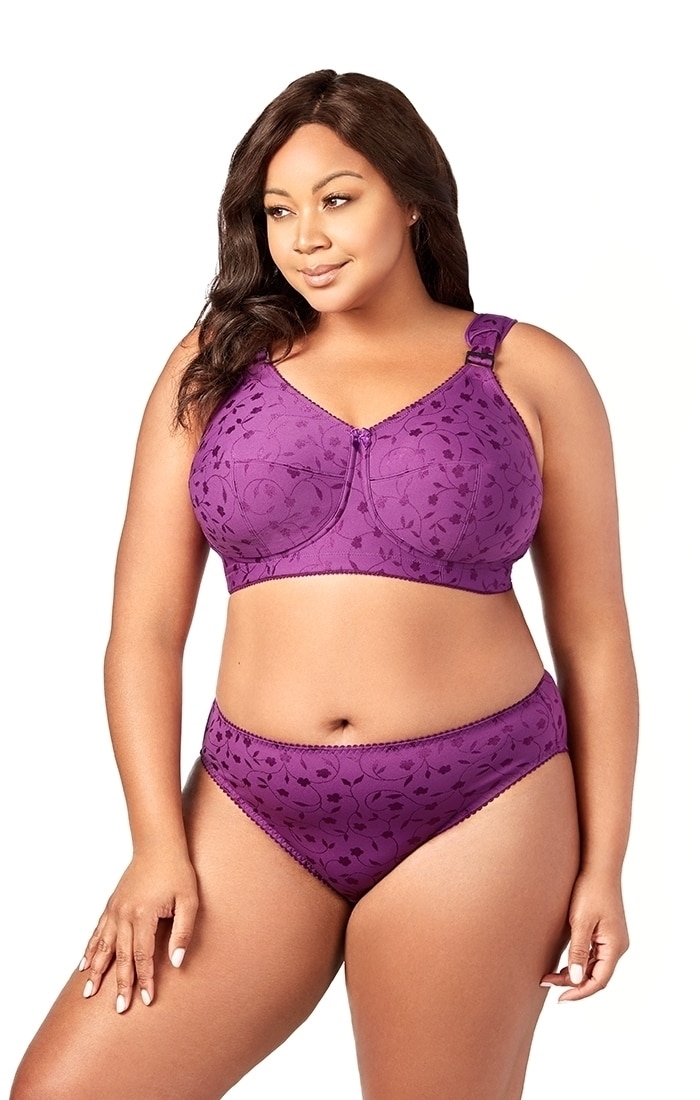 Elila #1305 Bra 20% OffJacquard soft cup bra with cushioned shoulder strap, full coverage for the fuller figure 3-piece cup construction with inner sling for maximum support. Our #1 selling bra!!! The Jacquard Softcup is a firm support bra engineered to immediately improve your silhouette and appearance. Designed with cushioned full cup sling to help encompass, support, and evenly distribute the bust for an uplifted shape while reducing back and shoulder strain.
Find great deals on Elila bras at aBra4Me.com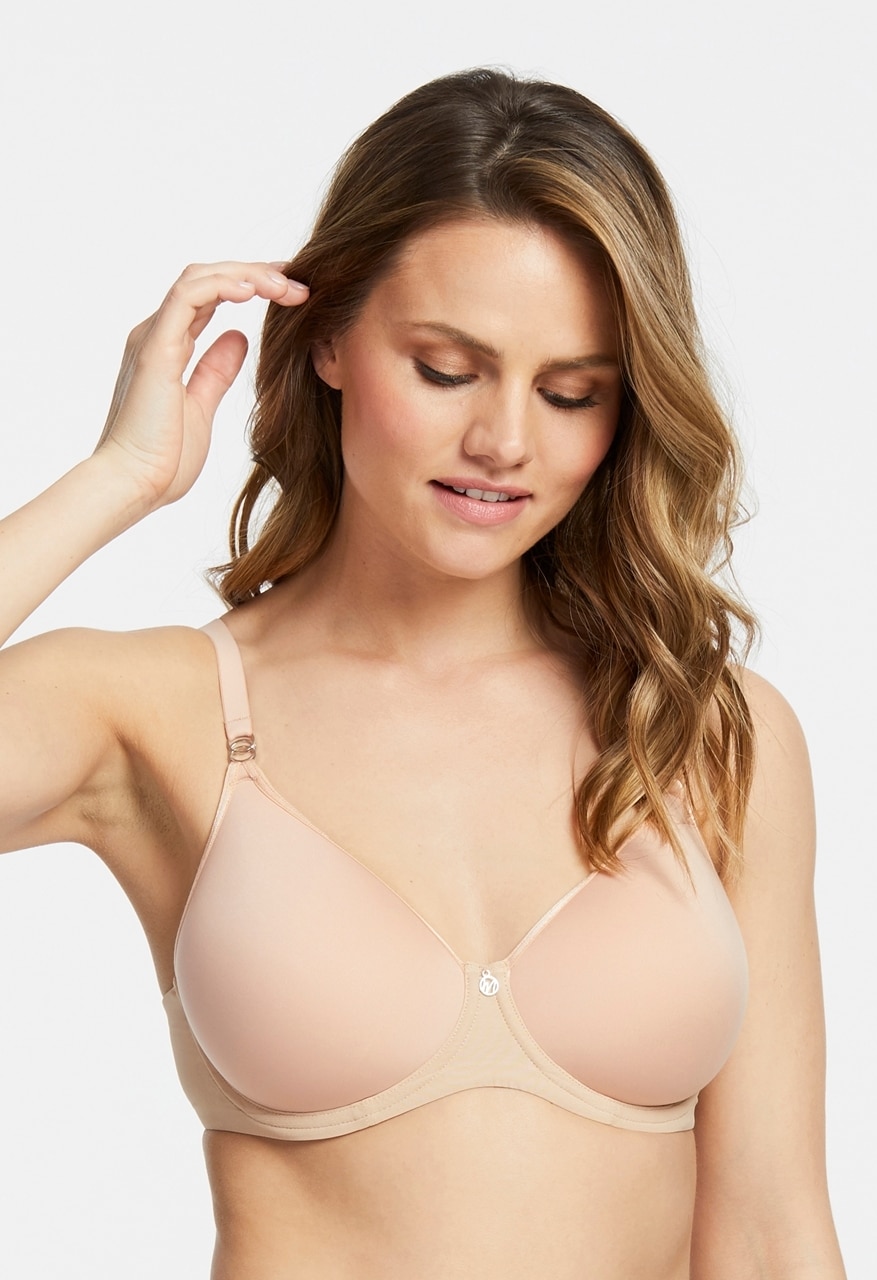 Montelle #9321 Spacer Bra – Ships FREE!
You've just found the next closest thing to "braless" comfort in full support, bulk-free bra. The Spacer T-shirt Bra offers outstanding support, coverage, and comfort thanks to its highly breathable, 3D Spacer knit technology. This T-Shirt bra is absolutely perfect for larger busts. Its thin, ultra-lightweight fabric lets your boobs breathe and creates a flattering, rounded shape. Bye-bye pointy boobs.
Feel Your Most Confident and Comfortable This School Year with Bras at aBra4Me.com!
Find great deals on Goddess bras, Elila bras, Exquisite Form bras, Cortland Intimates/Venus bras, Edith Lances bras, and more all on aBra4Me.com. With free shipping on most items and orders $100 and above, aBra4me.com has the quality products here for you!
At aBra4Me, we believe that women should embrace their curves and treat themselves with high-quality bras and other lingerie items that make them feel and look their best. Order directly from our website or give us a call at (866) 227-2463. You can also reach out to us with any questions you may have through the contact form on our website.