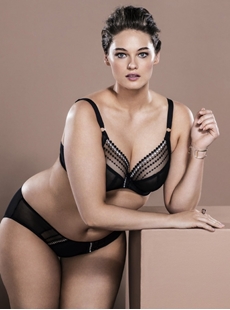 Just like spring cleaning for the rest of your closet, you should do so for your lingerie as well. Most women don't realize when it's time to get rid of their bra and purchase a new one. The thing is, there's no exact timeline when you should get a new bra. It depends on different factors, including how often each bra is worn, and the quality of the bra that you purchased. Bras are not meant to last forever, so we should get to know when it's time to say goodbye to our favorite ones. Let's take a closer look at when it's time to invest in a new bra from abra4me.
Is your current bra loose even when it's on the tightest hook?
A bra should fit snugly against your torso. It shouldn't be shift or be easily pulled away from your body.
Have the molded cups lost their shape?
When the cups begin to lose their shape, not only are they unflattering, they no longer support you the way that they should. They begin to become more uncomfortable more they lose their original form. Never put a padded bra in the washer or dryer.
Does your bra have holes in it?
Once a bra starts to wear holes into it, the fabric loses its integrity. It's not just about the bra no longer looking cute anymore.
Are the wires broken or breaking through the cup?
No one should have to deal with the irritation that a broken wire in a bra can cause. Once it starts breaking through the cup of the bra, it can become a pain in the side quite literally. Always wash bras by hand especially an underwire bra. We also sell mesh lingerie bags if you are going to use a washing machine.
Has your body changed, or do you need a new size?
Everyone's body changes throughout time. There is no avoiding it. Sometimes it could mean that you need a new bra size, and sometimes maybe just a new style bra that provides support a little differently than your last. Gained or lost a few pounds? That might be just enough to change a bra size.
Are the hooks on your bra broken or ripped out?
This one may seem obvious, but sometimes it's just difficult to want to let go of our favorite bra. If it's not closing properly though, it's not going to embrace you the way you need it to. Don't be upset. Bras are only meant to last 6-9 months depending on your size.
If any of these bra malfunctions are happening to you, then it's time for you to browse abra4me.com for your next high-quality bra. We have a variety of different types, styles and brands for you to choose from for you to find your perfect fit and your new favorite bra.