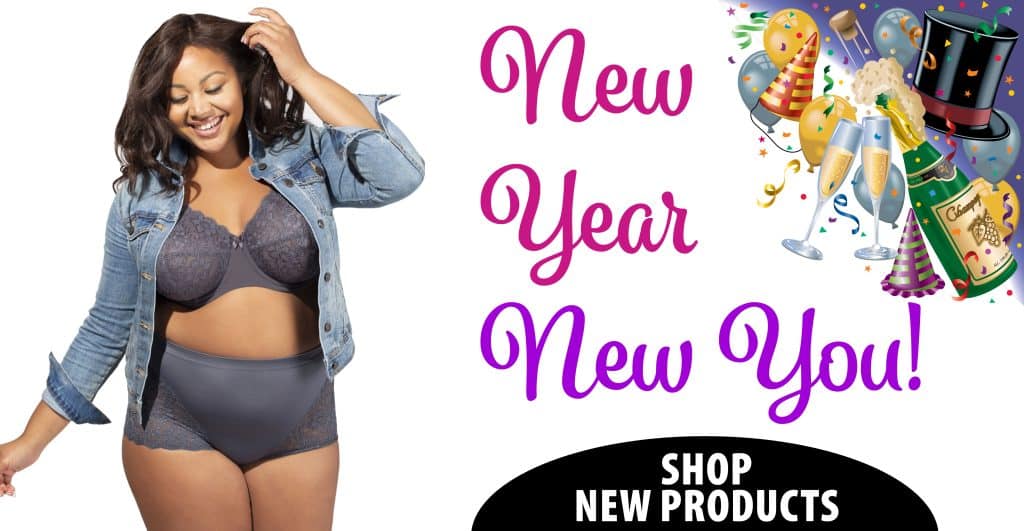 Most of us will struggle in finding the right size bra that fits snug and causes almost zero issues for us, even worn all throughout the day. Specialty bras are very expensive and won't always last you as long as you need them to. Here at aBra4Me.com, we can show you how to determine your bra size, so you can start your new year feeling good about yourself!
Did you know that between 70 and 85% of women are not wearing a proper-fitting bra? Either they're wearing the wrong size or the wrong style for their figure. Our handy Fitting Room makes it easier to find a bra or panty that fits you. Just follow the instructions in the video. Keep in mind that you get the best results when someone else measures for you.
What might count the most is that every single transaction at aBra4Me.com is handled by a human, no questions asked! From start to finish, our 35 years of consulting experience will guide you to the best underwear you've ever had. Think of it this way… by shopping with a small business like aBra4Me.com, you will always have a more personable experience than shopping for bras or underwear at a big retailer.
We know how difficult it can be with our busy schedules to shop around for the right undergarments that fit us just the way we need them to. We don't have the time to fit into an uncomfortable bra you bought on sale, only for you to go back to shopping for a new one. Bras, lingerie, leggings, girdles, hosiery, and other underwear needs to fit you snug and comfortably. Also, these items need to provide you with all-day support and blend seamlessly with all the colors of your wardrobe.
Our online store prioritizes brands that serve women who love the way they feel in any kind of undergarment they need. Check out our user-friendly online collection, then you can spread the word about how you found a match made in heaven with an undergarment that fits you just right! It's time to take charge in 2021. Take care of yourself and the way you feel by focusing on comfort and starting the new year off on the right foot!
At aBra4Me.com, we understand how very important it is to feel at your best all the time. Your bra should empower you and make you feel like you can accomplish anything. You have the power to do, say, or act however you choose. Our brand is all about confidence, especially in the way that our bra fits every day. With one of our best fitting bras for you, we can show you how to be in control… because you are beautiful!
Start 2021 out feeling fabulous with a perfect fit bra from aBra4Me.com!

We've all had a long 2020, so let's spice it up in the new year! Start it off with the Elila #6621 Strapless Longline Bra. Our Strapless Longline (available in both lace & satin) holds you up all day (and night).
This longline bra is available in black, nude, and mocha (coming soon!) and will provide all the support (17 bones) and all the sexy (oooh, lace) you're craving for.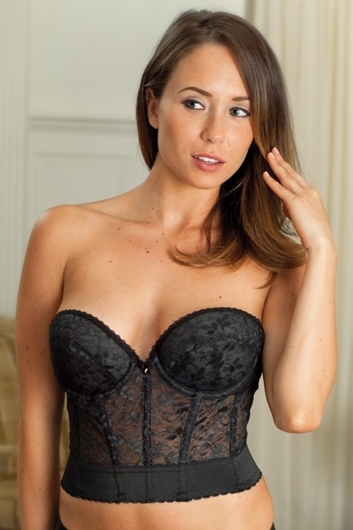 Move on to our lace collection featuring Carnival Creations #213, a backless strapless bra. It is designed to wear under the most daring and baring outfits. It features a low plunge front and back and is made of all lace and lightly lined with fiberfill. The two-inch elastic waistband prevents ride up.

To keep things looking smooth, we suggest the Rago #6207 Lacette Girdle. It is made of Parisian Powernet lace and features exclusive contour bands that shape the waist, hips, back, and derrière. Its high waist smooths away the midriff bulge and the flexible front and side boning provide comfort and shaping.
You will always find great deals on Goddess bras, Elila bras, Exquisite Form bras, Cortland Intimates/Venus bras, Edith Lances bras, all different kinds of panty girdle, bustier, or lingerie brands, and more, all on aBra4Me.com. With free shipping on most items and orders $100 and above, aBra4me.com has the quality products here for you!
At aBra4Me, we believe that women should embrace their curves and treat themselves with high-quality bras and other lingerie items that make them feel and look their best. Order directly from our website or give us a call at (866) 227-2463. You can also reach out to us with any questions you may have through the contact form on our website.