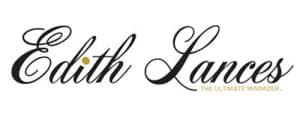 Since 1937 Edith Lances has been empowering women with absolute custom support high quality lingerie.
Edith Lances sells unique minimizer bras that provide great extra support to the bust relieving the pressure on shoulders and your back. Their classic lace cups, help minimize your bust size.
Each bra is hand sewn in the USA by union workers with all USA components.
Clients using these bras say they are the best minimizer bras on the market. They can help make you look 2 sizes smaller.
The high quality of this product makes them very durable and worth the price. For first time buyers we recommend calling in to get some assistance with their order.
Sign up for our newsletter for latest updates!