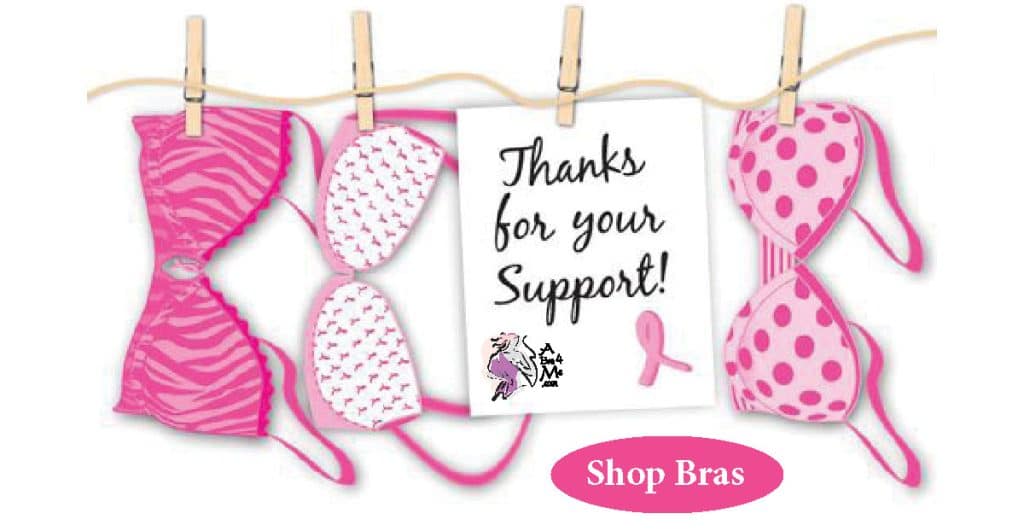 As October rolls around each year, aBra4Me.com continues to highlight this month as breast cancer awareness month. We'll start seeing pink awareness efforts everywhere. Pink products will line the shelves at stores, awareness, and fundraising ads.
We encourage all including our valued customers to educate themselves on early detection and consistent treatment of this disease.
We celebrate everything it takes to be a woman here at aBra4Me.com! We are involved in both Gilda's Club and the Susan J. Koman Foundation. We also know that life doesn't stop even at the hands of a disease such as cancer. So, while Breast Cancer Awareness Month is still upon us, we invite you to celebrate yourself with a beautiful bra or exquisite lingerie from aBra4Me.com.
aBra4Me.com has all a woman needs to give herself the love and comfort she deserves. We carry sizes for all figures from cup size A to O and bands ranging anywhere from 28 to 58 inches around.
We know that busy women don't always have the time to keep up with their daily activities — let alone finding a comfortable bra! Bras, lingerie, leggings, and other undergarments should fit correctly, offer a comfortable level of support, and look great with all types of clothing. Some women want to add a little to their cup sizes with padding, but others feel better in a minimizer bra.
Wacoal offers an Awareness Bra Collection featuring two beautiful items and donates $2.00 to Susan G. Komen for each one purchased. An added bonus is free shipping and a free gift with purchase while supplies last on these two beauties!
The Wacoal 85276 Awareness Bra has no wire and seamless cups with a lace overlay. Its soft stretch cups make this style very easy to fit and comfortable. The bra features full coverage and superior comfort.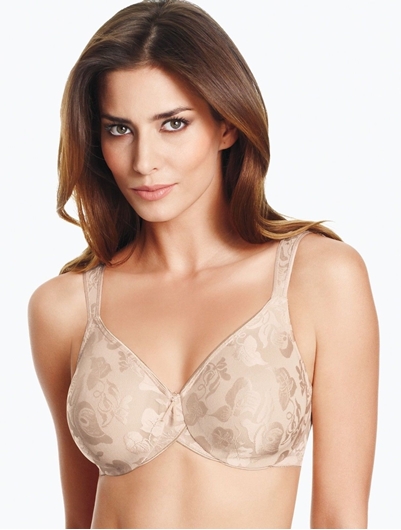 The Wacoal #85567 Awareness Bra offers padded shoulder straps for extra comfort and beautiful lace design. It features soft seamless stretch cups that make it a perfect fit. As Wacoal's best-selling bra, Awareness offers unrivaled comfort and features an embroidered ribbon on the back for breast cancer awareness.
aBra4Me.com prioritizes brands that serve women who love the way they feel in a bra. We never want your bra to be uncomfortable or dreadful during those long working hours or time spent with the family. Check out our user-friendly online collection, then share your new favorite online bra shop with the other amazing women in your life! Another great bonus is the FREE SHIPPING offered with orders of $100 and above!
Breast Cancer Awareness Month
at aBra4Me.com!
Find great deals on Goddess bras, Elomi bras, Elila bras, Exquisite Form bras, Cortland Intimates/Venus bras, Edith Lances bras, and more all on aBra4Me.com. With free shipping on most items and orders $100 and above, aBra4me.com has the quality products here for you!
At aBra4Me, we believe that women should embrace their curves and treat themselves with high-quality bras and other lingerie items that make them feel and look their best. Order directly from our website or give us a call at (866) 227-2463. You can also reach out to us with any questions you may have through the contact form on our website.