As the vibrant colors of autumn paint the world around us, October brings with it a powerful reminder that extends beyond the beauty of fall foliage. It's a month dedicated to raising awareness about breast cancer, a disease that touches the lives of countless women across the globe. At aBra4Me.com, we recognize the importance of this month and the significance of early detection and treatment. In this blog article, we aim to shed light on the importance of breast cancer awareness and how we celebrate women not only during October but throughout the year.
Breast Cancer: A Shared Challenge
Breast cancer is the second most common cancer among women, affecting millions of lives worldwide. According to the U.S. Office of Disease Prevention and Health Promotion, about 1 in 8 women born today in the United States will face breast cancer at some point in their lives. This statistic is undeniably alarming, but there is hope in the form of early detection and timely treatment.
Early Detection Saves Lives
One of the most powerful tools we have in the fight against breast cancer is early detection. When breast cancer is caught in its early stages, treatment options are more effective, and the chances of survival significantly increase. Regular mammograms are the cornerstone of early detection, making it crucial for every woman to prioritize these screenings.
At aBra4Me, we are passionate about women's health and well-being. That's why, during Breast Cancer Awareness Month, we want to remind you that taking care of your health is an act of self-love. Prioritize your well-being by scheduling a mammogram if you haven't already.
Celebrate Yourself with aBra4Me
At aBra4Me, we celebrate women every day, and October is no exception. As Breast Cancer Awareness Month draws to a close, we invite you to celebrate yourself or a special woman in your life with a beautiful bra from our curated collection. Whether you're looking for a supportive bra from Elomi, the classic elegance of Wacoal bras, or the goddess-like comfort of Goddess, we have you covered.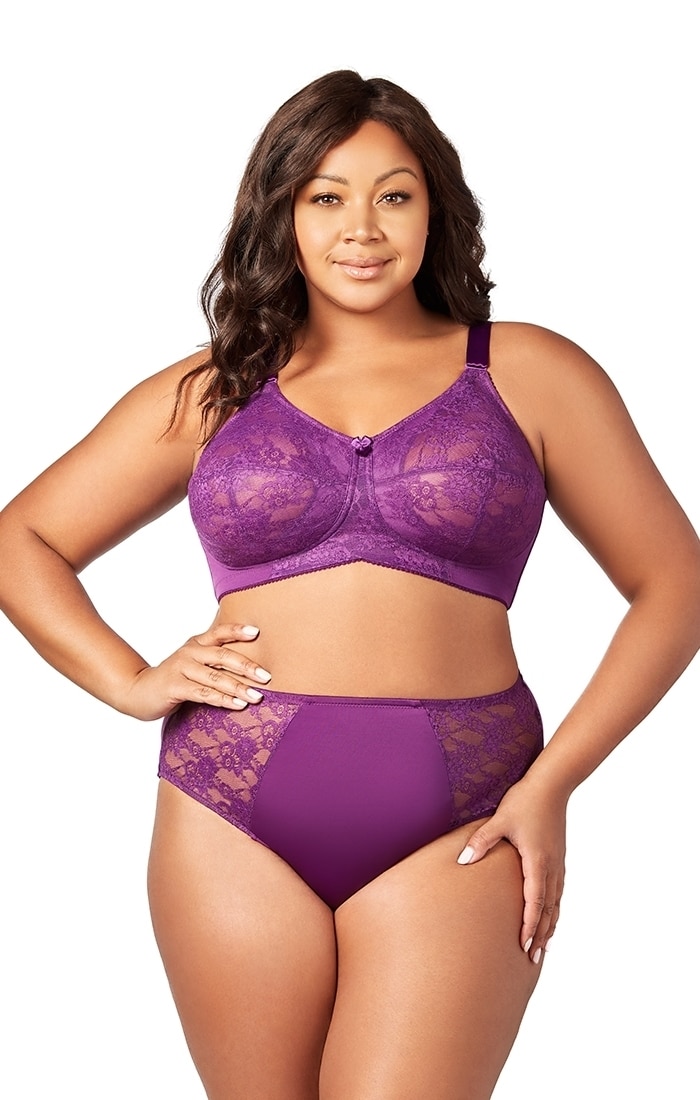 Introducing the Elila1303 bra and panty set in the captivating new Fall shade, Aubergine. It's the perfect way to embrace the season's colors and empower yourself. If you're not sure which style suits you best, consider a gift card from aBra4Me.com, allowing you or your loved one to explore our wide range of options.
In honor of Breast Cancer Awareness month, Wacoal offers Free Shipping AND a gift with purchase when you buy one of their Awareness bras. Also, for every awareness bra purchased, Wacoal will donate $2.00 to Susan G. Komen.
The Wacoal #85567 Awareness Bra comes with padded shoulder straps for extra comfort and a beautiful lace design. Soft seamless stretch cups make it a perfect fit. As Wacoal's best-selling bra, Awareness offers unrivaled comfort and features an embroidered ribbon on the back for breast cancer awareness.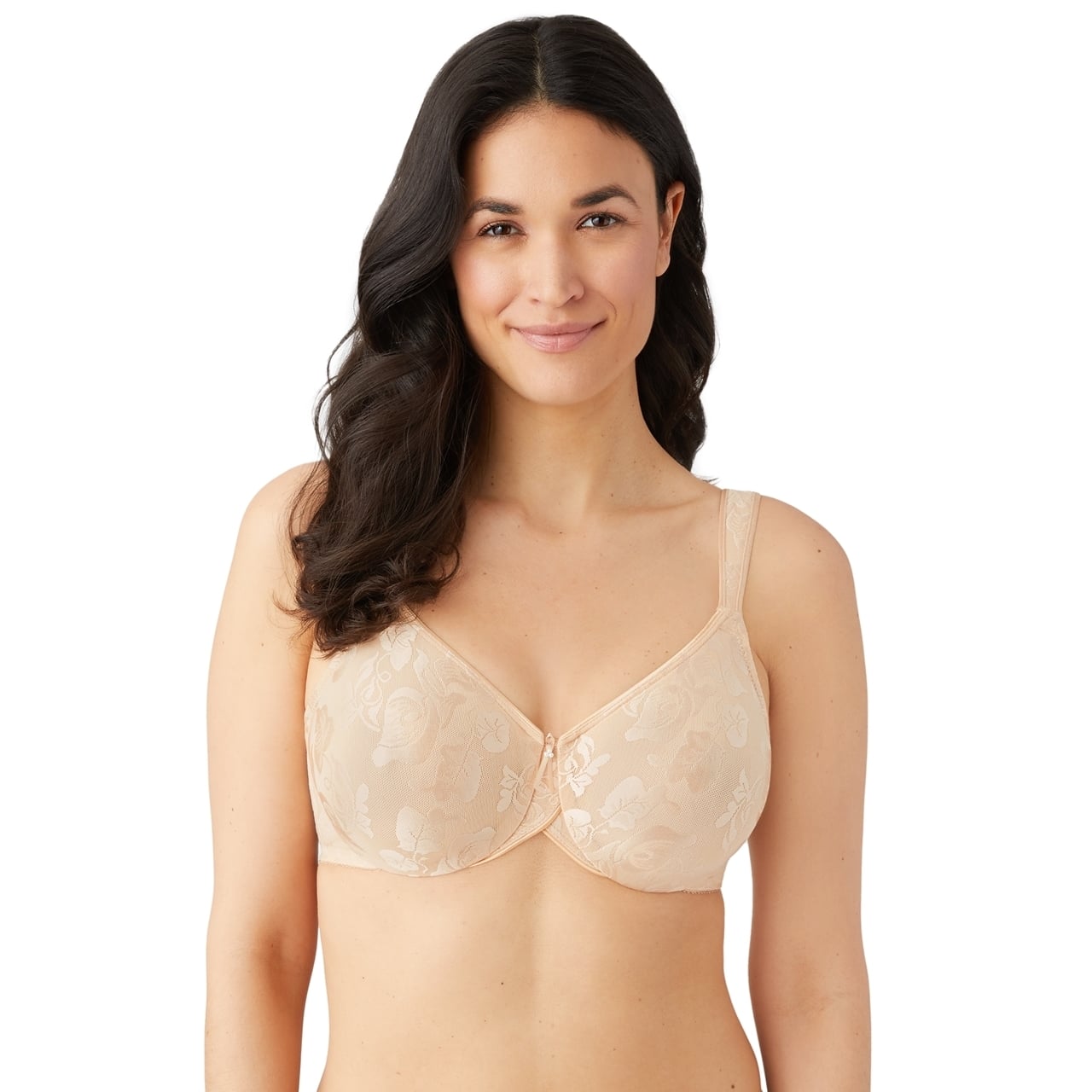 The Wacoal #85276 Awareness Bra features no wire with seamless cups and a lace overlay. Soft stretch cups make this style very easy to fit and comfortable. Featuring full coverage and superior comfort, the Awareness Full Figure Seamless Wire Free Bra is part of the Wacoal Awareness collection.
The Perfect Fit for Every Woman
We understand that every woman is unique, and that's why we offer an extensive range of cup sizes, from A to O, and bands ranging from 28 to 58. Whether you lead a busy, active life or prefer the comfort of a minimizer bra, we have the perfect fit for your body, style, and lifestyle.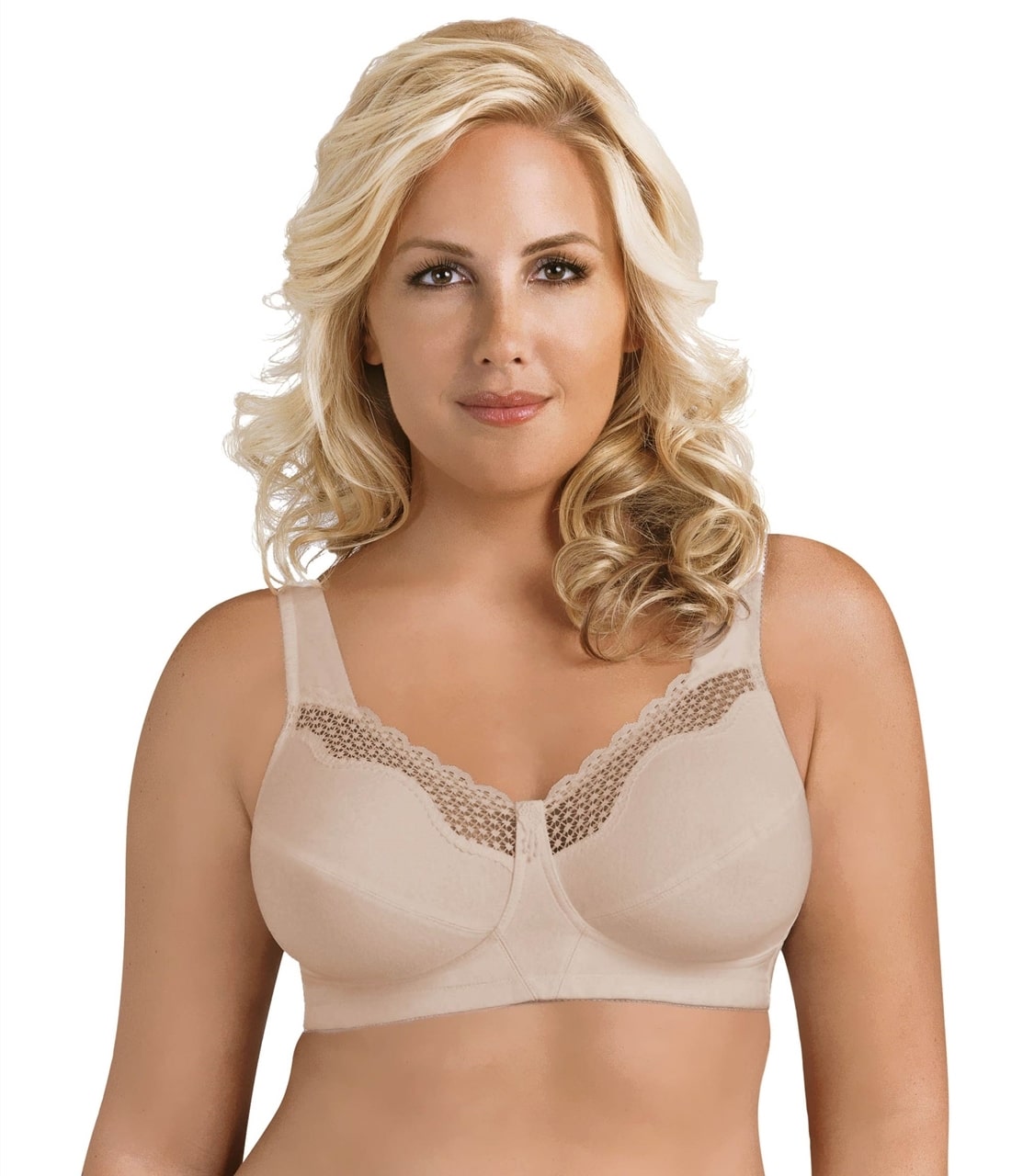 Exquisite Form and Elila: Your Favorites, Always in Stock
aBra4Me.com is committed to serving women who love the way these bras fit and feel. Our selection also includes Exquisite Form 535, Elila 1303 & 1305, the Bali Barely There 103, the Goddess Bra 6090, and other favorite brand names. Discover your new favorite online bra shop at aBra4Me.com and share it with the amazing women in your life.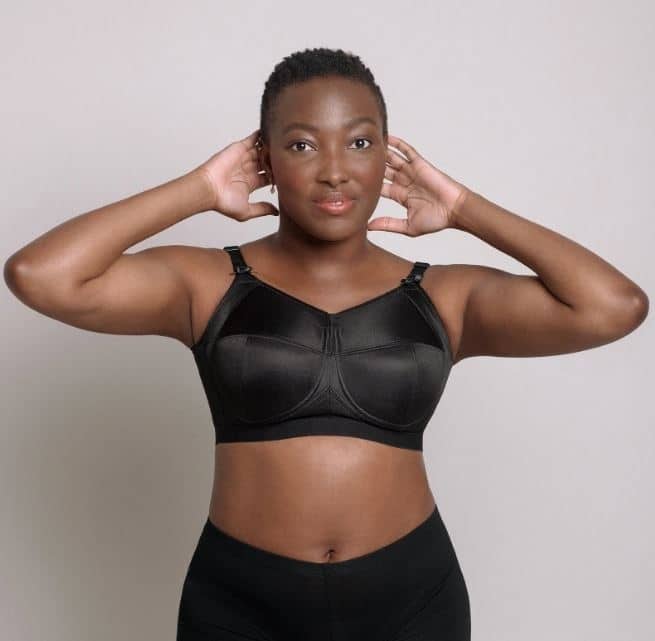 We Are Also Committed to the Minimizing Challenge
We recognize that it can be challenging to find great minimizers for larger sizes.  Kaylark, now replacing Edith Lances, offers full-coverage, total comfort bras that can make you appear 2- 3 sizes smaller than other bras.  Their revolutionary All-In™ technology creates a beautiful bust shape and magically reduces side spillage and underarm overflow. 
Supporting You Year-Round
At aBra4Me, we believe in celebrating and empowering women not only during Breast Cancer Awareness Month but throughout the entire year. Embrace your curves and treat yourself to high-quality bras and lingerie that make you look and feel your best. You can order directly from our website or reach out to us at (866) 227-2463 for any questions or assistance. We are here to support you on your journey to health, happiness, and self-confidence.
Find the Bra that's Made for You | ABra4Me
Breast Cancer Awareness Month is a poignant reminder of the importance of early detection, treatment, and support. At aBra4Me.com, we stand with women in the fight against breast cancer and offer a wide selection of bras to celebrate your beauty and individuality. Let's continue to prioritize our health and well-being, not just in October but every day of the year. Together, we can make a difference in the battle against breast cancer and empower women to embrace their curves and their strength.
Send in an online contact form or give us a call at (866) 227-2463 to learn more!