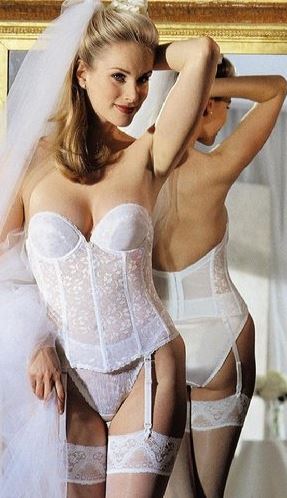 As a bride-to-be, you want everything to be perfect on your special day, and this goes right down to your undergarments. You want to feel beautiful and well-supported, and aBra4Me has everything you need to ensure that your gown fits perfectly and you have all the confidence in the world as you walk down the aisle and then off to your reception to dance the night away.
Bridal Bras Fit for a Queen from Carnival, Elila, and More
For starters, check out the stunning Carnival 313 from Carnival Creations. This is a strapless lace bustier with a flattering silhouette, light boning, and removable garters. This is the classic bridal bustier in white or black, and it's 20% off on aBra4Me.com.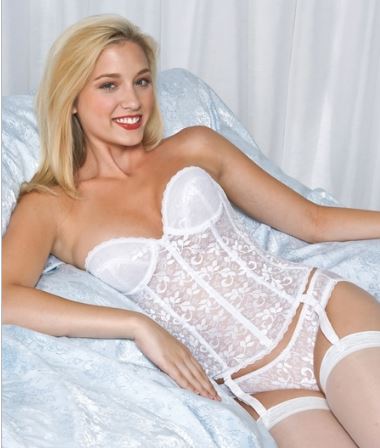 Carnival 423 is also a fantastic choice for brides and members of the wedding party. Created by Carnival Creations, Carnival 423 features a high back bustier and light boning that gently cinches the waist. Adjustable garters complete the look, and both Carnival 313 and Carnival 423 look gorgeous paired with thigh hi stockings from Berkshire.

If you want to keep things simple, but elegant, Carnival 203 is a backless, strapless bra that comes in white, black, or champagne. And, because it hooks at the waist, it's perfect for backless gowns. The Carnival 203 also features strategically placed front boning to provide the perfect amount of tummy control. Also, like many of our bridal pieces, it is now available on aBra4Me.com at 20% off the original price.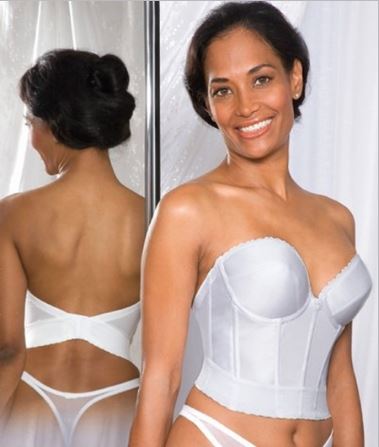 At aBra4Me, we also proudly carry a full selection of Elila strapless bras in all shapes, sizes, and colors to fit your dress and provide the exact look and support you're looking for. Or, if you need barely-there coverage, Fashion Forms provides pasties (Breast Petals) and adhesive cup bras to keep you looking gorgeous and supported without any fuss.
Let ABra4Me.com Support You on Your Special Day
aBra4Me is your One-Stop Shop for bridal lingerie. We carry an incredible selection of longline bras, strapless bras, and bustiers in all levels of support. We also specialize in full figure bras and hard-to-find sizes, so we have the bra that's perfect for you. You can also find a full selection of Berkshire stockings. And, again, many items from our exquisite bridal collection are on sale right now!
Visit aBra4Me.com, and please call us at 1(866) A-BRA-4-ME if you have any questions. Or, you can connect with us through the contact form on our website.