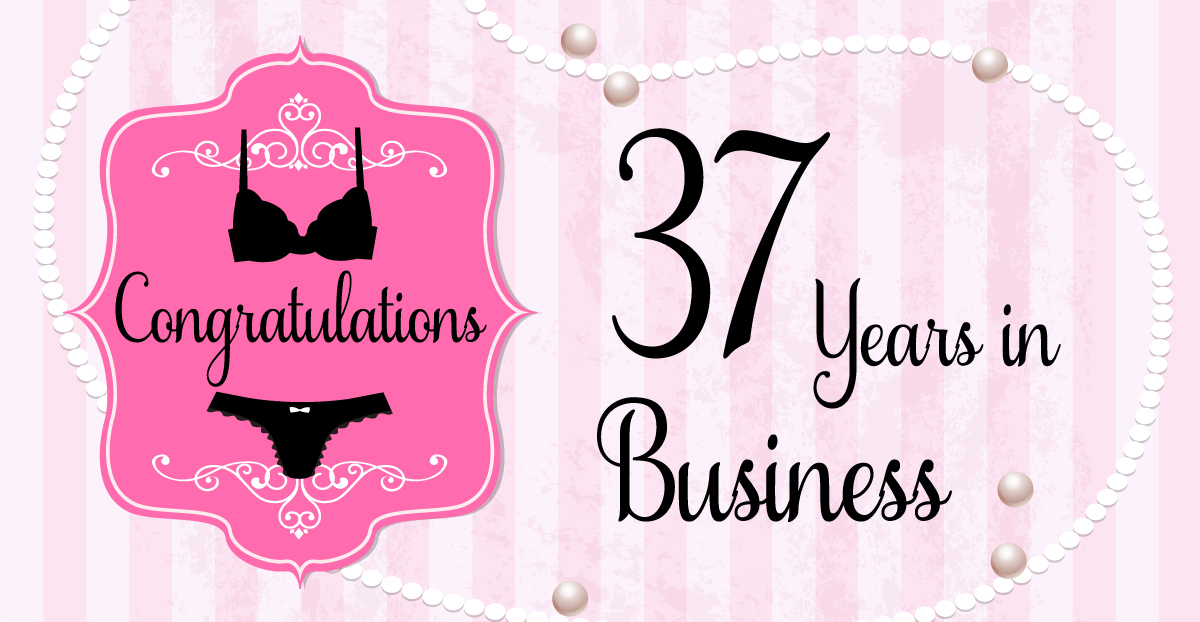 It's hard to believe that we've been in the lingerie industry for almost four decades now, and we couldn't have done it without our loyal customers. As we celebrate this achievement, let's look back at how aBra4Me started and how the journey has gone so far.
Background & Company Founding
Our founder Jackie has been working in the lingerie industry since she was 17 years old. She worked her way through college as she earned two degrees.
Jackie got the experience she needed to start aBra4Me by working at Bra World in Troy, MI. She wasn't thrilled about working at a place called "Bra World," but they had been reaching out to her teacher for any students who may want to work there and so Jackie took the interview as a favor. She immediately showed her talent for working in the industry and making an impact on the stores. She was quickly promoted to assistant manager, then manager, and finally a buyer for all of Bra World's four locations. Her bosses realized Jackie's ability and began to mentor her, flying her with them to NYC to learn more about being a foundation, sleepwear, and swimwear buyer.
In 2001, www.braworld.ws was launched and entered Bra World into the online competition. By 2007, they decided to change their name to aBra4Me to match their phone number, 866-a-Bra-4-Me. In 2010, aBra4Me became a fully online business when it closed the last of its brick-and-mortar stores.
Changes in the Industry & Company
There have been plenty of changes both within the company and the industry that aBra4Me has had to overcome. The most important industry change for aBra4Me was the move toward more inclusive sizing. Back when Jackie started out even a DDD cup size didn't exist. Now, we sell 7 styles in M cups and 3 with an O cup!
Most recently, the COVID-19 pandemic put tons of stress on all kinds of industries. While it was helpful that aBra4Me was no longer relying on foot traffic to stores, the shutdown still put a damper on online sales and shipping logistics. In times of crisis, women tend to look more at how they can care for friends and family rather than their own personal needs. This means things that people don't see all the time, like bras and underwear, can be ignored for the time being. While foundation sales took a big hit during the pandemic, online bra sales were able to push us through and keep our company afloat.
Another change that affected our customers directly was the shutting down of Edith Lances. Until they shut down just before the pandemic hit, Edith Lances bras were some of our top sellers. We had customers who were loyal to the brand and didn't want to see them go. Luckily for everyone, Kaylark was able to buy out Edith Lances and continue to manufacture their products. This was a huge relief for us and for the many women who had found their perfect bras from Edith Lances.
aBra4Me | Online bra shopping for all women
You can't beat the comfort and confidence that comes with finding the perfect bra for you. It's historically been a tough thing to find, with limited size ranges and bras not being made for certain body types. But at aBra4Me, we've got a selection of high-quality bras that are guaranteed to fit women of all shapes and sizes. We can even help you find the best fit for your personal size and body shape. We want you to experience what a perfect bra looks and feels like – you deserve it.
Give us a call today at (866) 227-2463 to learn more about finding the perfect bra for you by sending in an online contact form.