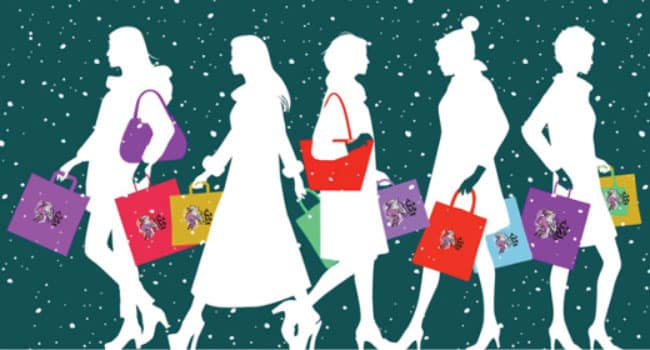 They say it's better to give than receive. Hmmm, maybe, but we don't always think so. How about you?
Gift-giving is supposed to be about others. It's a sure way to buy the people in your life something thoughtful to show your gratitude, love, and consideration. It's a wonderful idea, especially when giving from the heart.
The truth is that shopping for the right gifts can often add stress to your agenda and feel like a second job. You're never quite sure if you are guessing the right size, style, or color. That bottle of wine may sound great to you, but not to them. Sometimes it seems easier to decipher which gifts not to buy than to commit to the real deal.
Through all of the amazing Black Friday and Cyber Monday deals, there is one thing that is bound to happen. You will be guaranteed to spot a thing or two that you would absolutely love for yourself.
Surveys show that at least 30% of purchases over the Thanksgiving holiday are attributed to self-gifting. They also show that 77% of shoppers take advantage of the deals to buy things for themselves over this holiday weekend.
TVs, home goods, even ESPECIALLY clothing—are items that people are most often buying for themselves.
Now more than ever, we need to pamper ourselves. Remember, self-care is your best healthcare and a little retail therapy is always a mood-booster.
So, add a few "From Me, To Me" gifts to your cart and toast a happy holiday to you!
At aBra4Me, we have a few suggestions to help you get your personal shopping party started.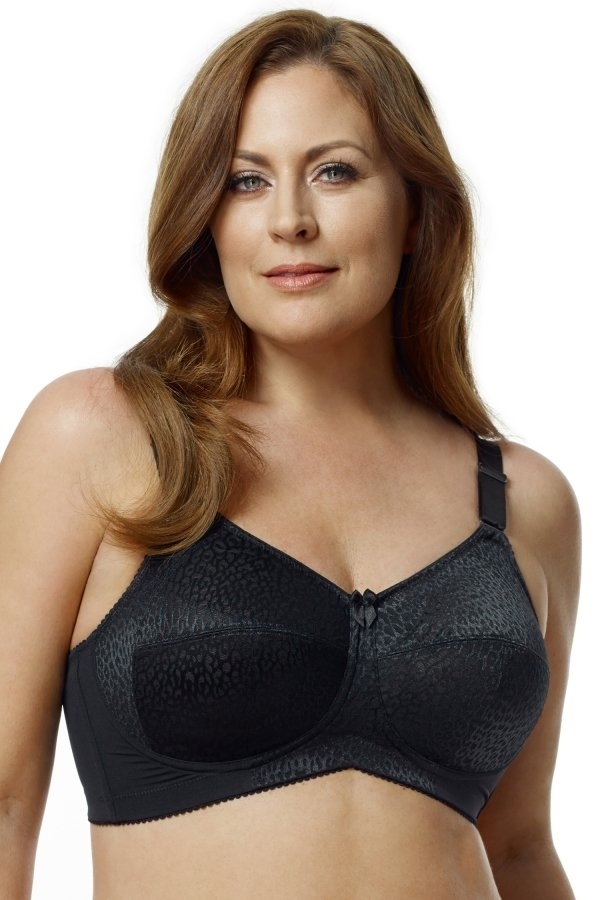 The Elila #1203 is a top pick! You will find great deals on Elila bras at aBra4Me.com. We all feel sexy in animal prints…but this style arose from a desire to create a feminine style with a high level of support.
It offers full with firm support and is great for every day. The Elila 1203 is constructed with a three-piece cup and a full cup cushioned sling to help encompass, support, and evenly distribute the bust which reduces back and shoulder strain. Its lace appears smooth under clothes.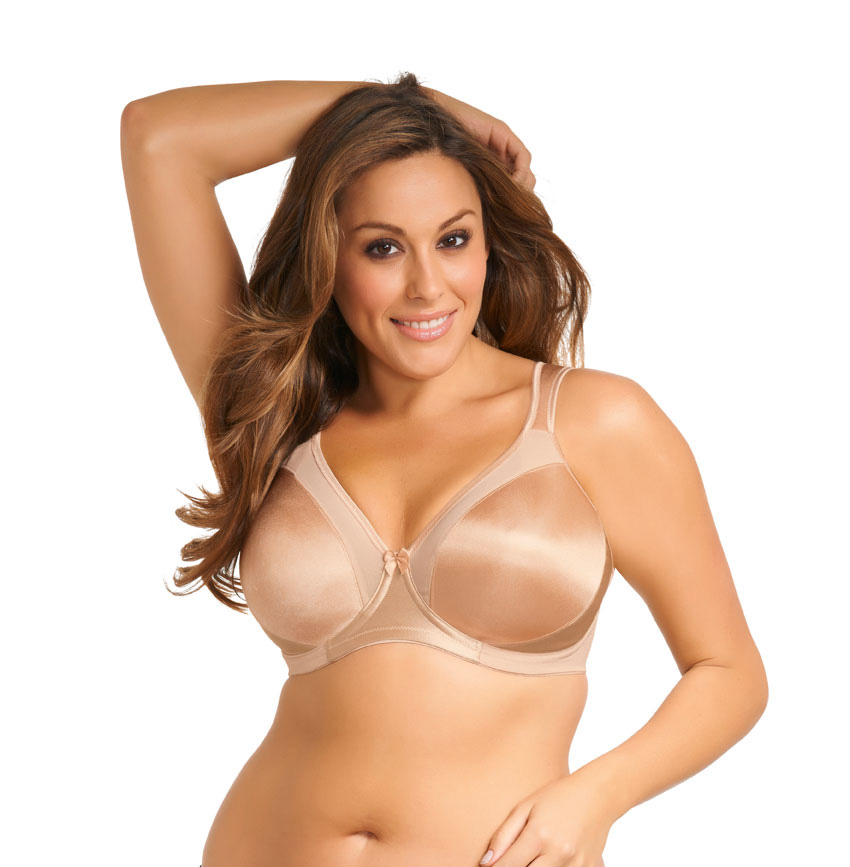 The Goddess #6131 Hannah bra is also at the top of our list. It is classic and smooth with a subtle sheen. This style features innovative seaming to give a great and supportive fit. It offers a double-layered cup for minimal show through and the banded design gives good anchorage under the bust. It has Powernet wings, tapered padded non-roll comfort strap that is 1 1/2 inch at the widest point. The seam over the bust allows for contouring around the bust to give great shape and fit without minimizing. It has a reinforced side-panel to give forward push and lift and 2 or 3 rows of hook and eyes closure depending on size. You will love the comfort and style of this Goddess!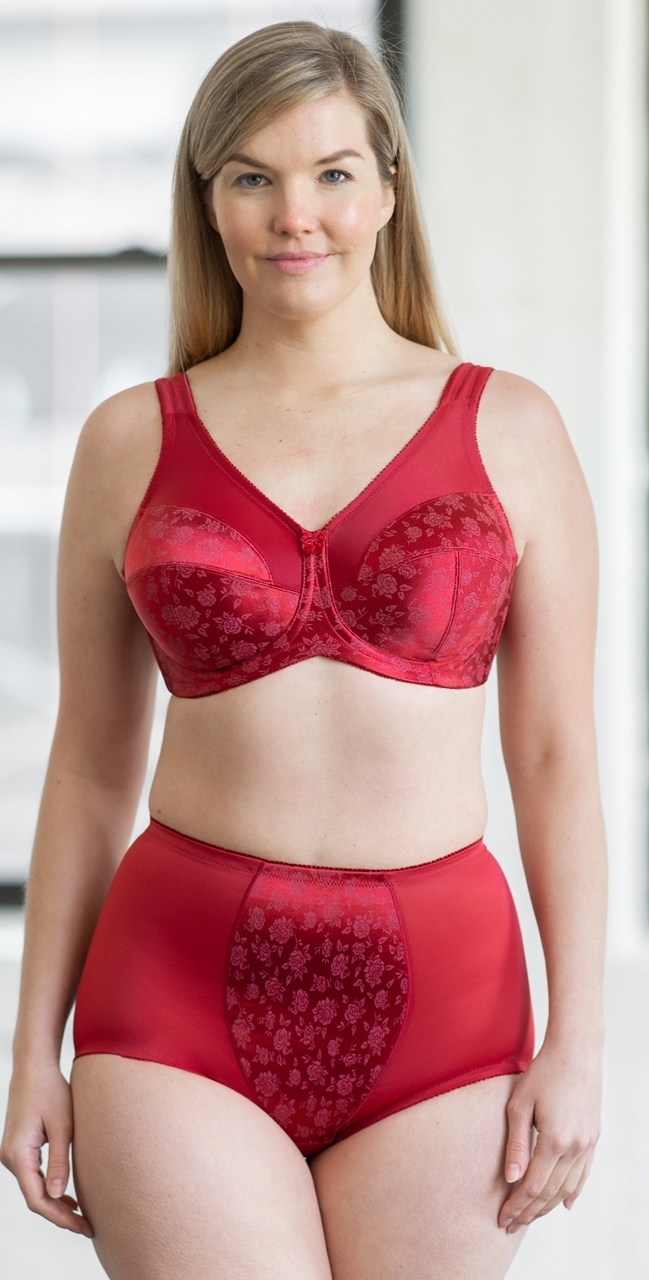 The Venus by Cortland Intimates style #7101 is a full-support underwire bra. It has cushioned straps to prevent shoulder strain. It is very similar to Lilyette style #908.
This bra is the Cortland Foundations' best-selling underwire bra. It offers three-section cups and wide straps for optimal lift and extra firm support. It is offered in 4 different colors including a holiday red and has a matching panty option. Cortland #7101 is also made completely in the USA!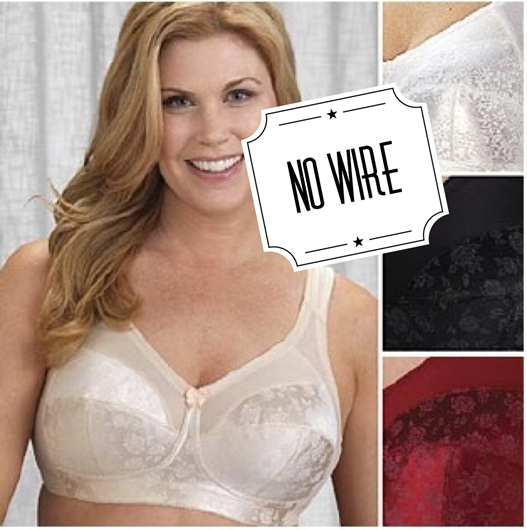 The Venus By Cortland Intimates #7102 full figure bra is the sister of the #7101 only with no wire!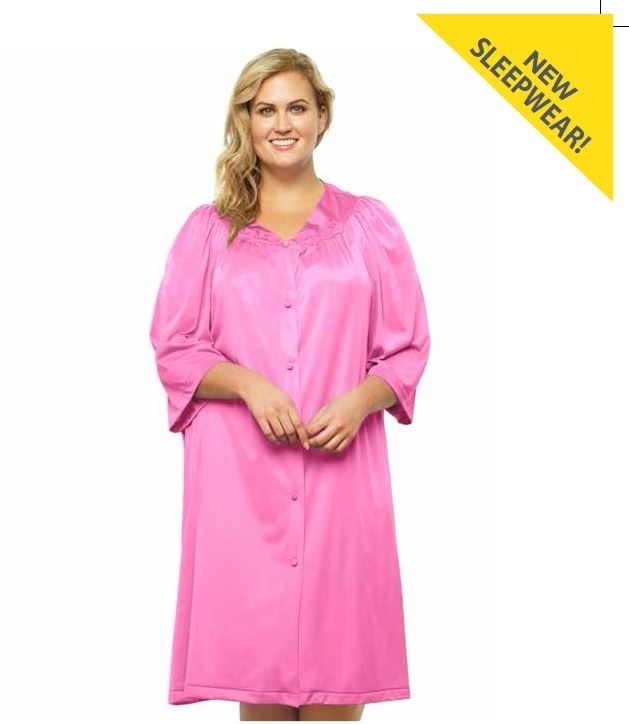 Exquisite Form #10107 Robe is a feminine, silky, and breathable nylon knee-length robe that is perfect for your everyday lounge and sleepwear. With its easy-care and easy on-off fabric covered buttons, you will always want to put it on! It also has a delicate floral embroidery applique at the neckline with gathered pleats at the bust for a feminine appeal.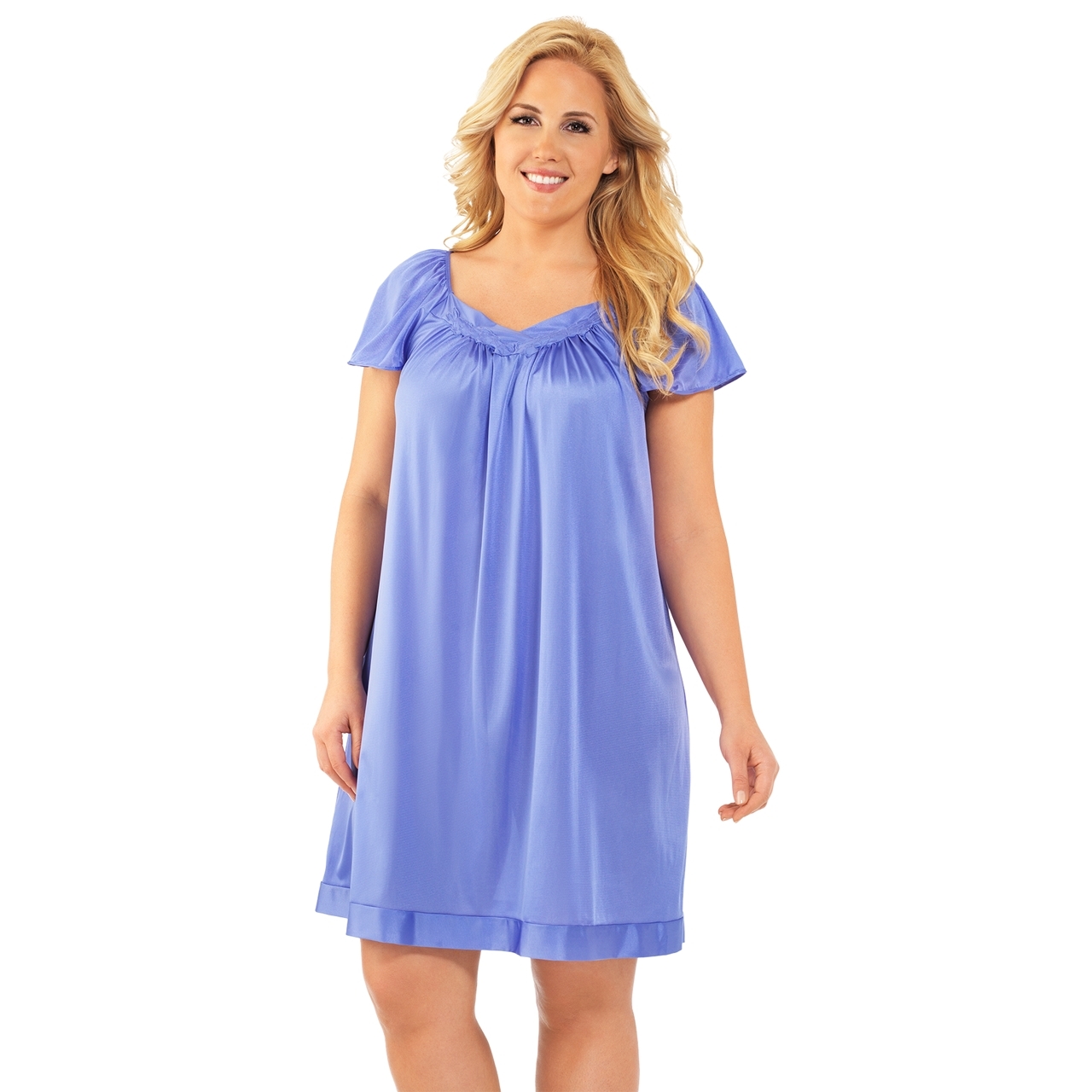 Feel the romance and comfort with our Exquisite Form Flutter Sleeve Gown #30109. The elegant flutter sleeve offers moderate coverage and is designed to move with you during sleep. This is the perfect nightgown year-round!
It is made of a Silky and breathable nylon tricot knit fabric that is easy to care for. It is knee-length and has a delicate floral embroidery applique at the neckline with gathered pleats at the bust for a feminine appeal. Relax over the holidays in comfort with this easy movement gown.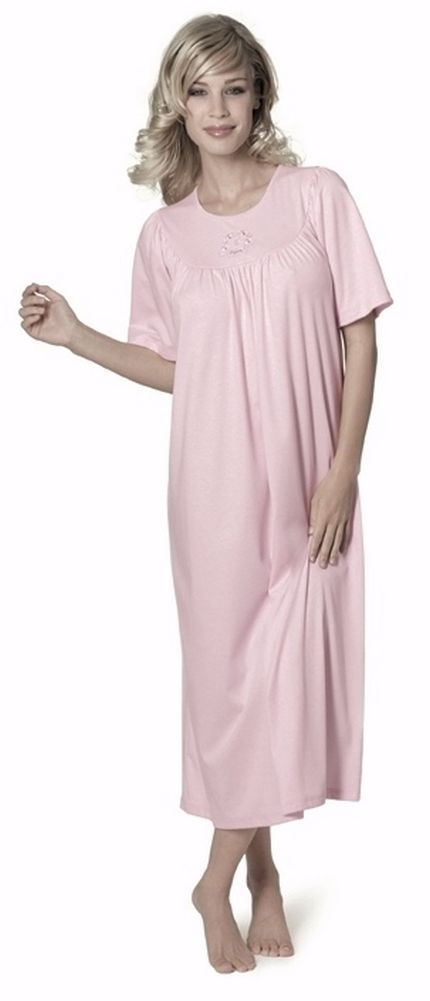 Our Calida #34100 Nightgown is extra light and made of interlocking Egyptian Cotton. It's satin trim around the neckline and gathered yoke add to this gown's comfort and style. This is another one of our best-selling gowns and will be welcomed by many as one of their favorite holiday gifts this year.
Don't forget, the best gifts you give yourself just might be the best lingerie and sleepwear from aBra4Me.com!
Find great deals on Goddess bras, Elila bras, Exquisite Form bras, Cortland Intimates/Venus bras, Edith Lances bras, and more all on aBra4Me.com. With free shipping on most items and orders $100 and above, aBra4me.com has the quality products here for you!
At aBra4Me, we believe that women should embrace their curves and treat themselves with high-quality bras and other lingerie items that make them feel and look their best. Order directly from our website or give us a call at (866) 227-2463. You can also reach out to us with any questions you may have through the contact form on our website.
Happy Holidays!