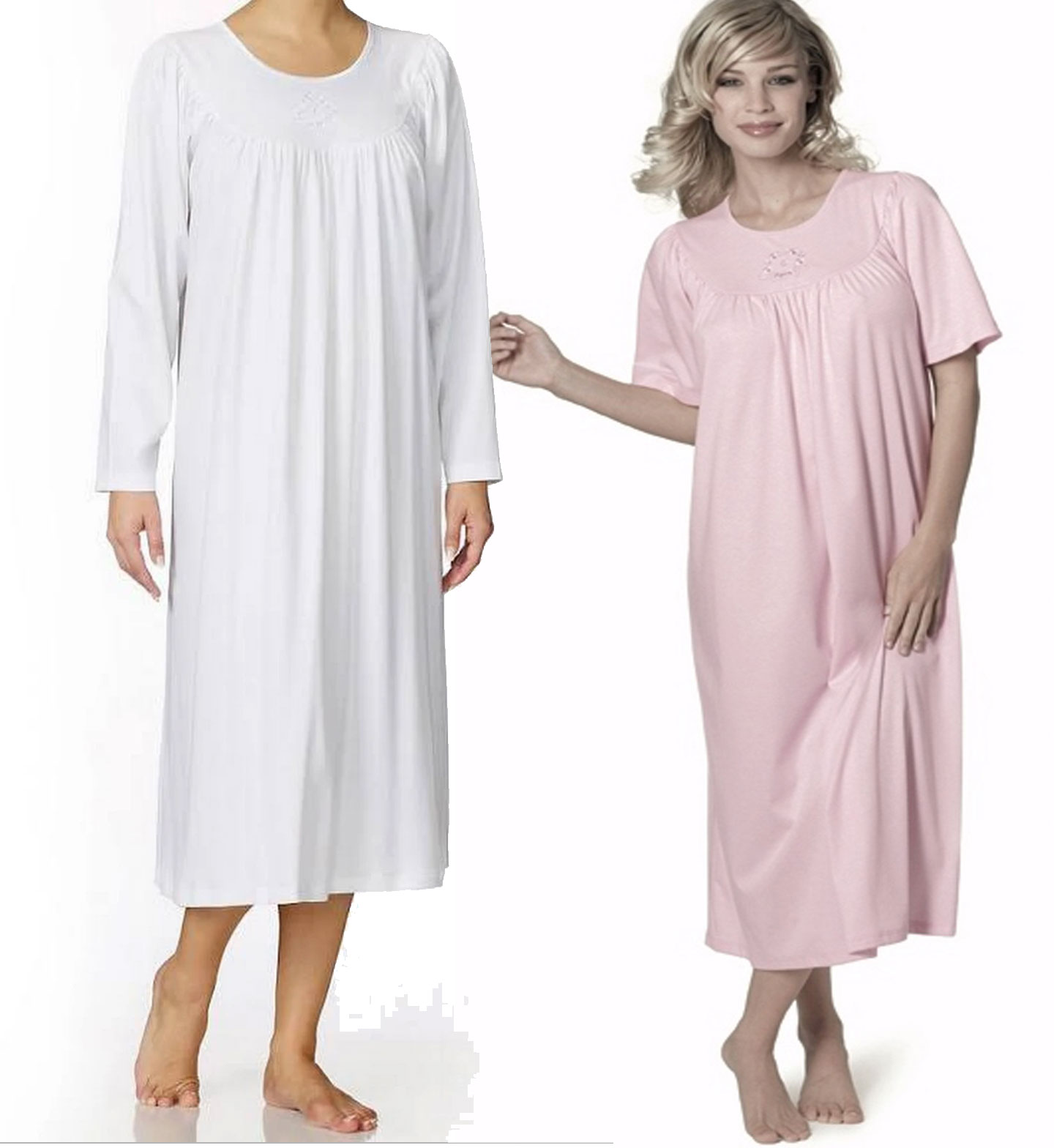 It was Washington Irving who once said "A mother is the truest friend we have, when trials heavy and sudden fall upon us; when adversity takes the place of prosperity; when friends desert us; when trouble thickens around us, still she will cling to us, and endeavor by her kind precepts and counsels to dissipate the clouds of darkness, and cause peace to return to our hearts." Our mothers deserve only the best in life. Which is why our Calida nightgowns are one of the best gifts you can give your mother this Mother's Day.
These nightgowns are the best quality, they are durable, and they provide exquisite comfort. Made of Egyptian Cotton and lined with a satin trim around the neckline, these gowns are soft and lightweight on your skin. Though, this shouldn't be a surprise to many since Calida is renowned for their high quality.
Calida is a leading manufacturer in Switzerland and they have an international reputation. They produce beautiful, high-quality lingerie and activewear for women. They create styles that are clean, classic, and stay in style year after year. In fact, we have been selling these nightgowns since we started our business 33 ½ years ago! These nightgowns would provide your mother with the comfort and style that she deserves.