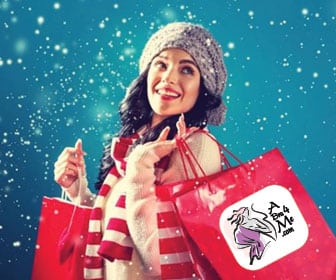 ­­­­By the time December rolls around, the malls and stores will be jam-packed with stressed-out people searching to find the perfect gifts just in time for the holidays.
The whole holiday shopping experience gets worse as it gets closer and can be the most exhausting experience. You can avoid most of this if you commit to starting your shopping in advance and online, like right here at aBra4Me.com! Once you do this, we're pretty sure you will never go back to being a last-minute Lucy.
When you buy your gifts ahead of time, you avoid spending all this money all at once, as well as avoiding the mass chaos and crowds. In turn, your holidays become much more enjoyable!
Below are two additional reasons you should start your shopping now.
You can give each gift more thought
By shopping early, you will avoid the pressure of purchasing just anything for the sake of having something to wrap up. It's always a great feeling when you can't wait for someone to open your gift as you are 100% confident that they will LOVE it.
Money won't be as tight during the holiday season
A big reason to start holiday shopping early is to keep your finances in check. Purchasing gifts all at once can have a pretty depressing effect on your bank account.
We suggest making a list of all the people you need to shop for and what you would like to buy for them. This will help keep your budget in check so you can buy gifts for people slowly over time.
The holiday deals aren't as great as you think anyway
Sure, Black Friday and Cyber Monday might be lucrative shopping days for businesses, but not everyone partakes! You never have to wait for doorbuster sales to get a good deal, especially at aBra4Me.com.
With big savings happening all the time, our selections need no wait. Plus, everything gets shipped right to your front door. What could be better?! You can give the gifts you know she needs and has put off purchasing herself for so long. This goes for you as well! Sometimes the best gifts are tagged From: Me, To: Me!
Just start early, stay on task, and keep checking off the list. Soon you will find each name has been checked and the remaining time will be left to be spent enjoying family, friends, and all the holiday traditions you enjoy.
At aBra4Me.com, we have a selection of gifts for that someone special on your list. Some of our key items are listed below.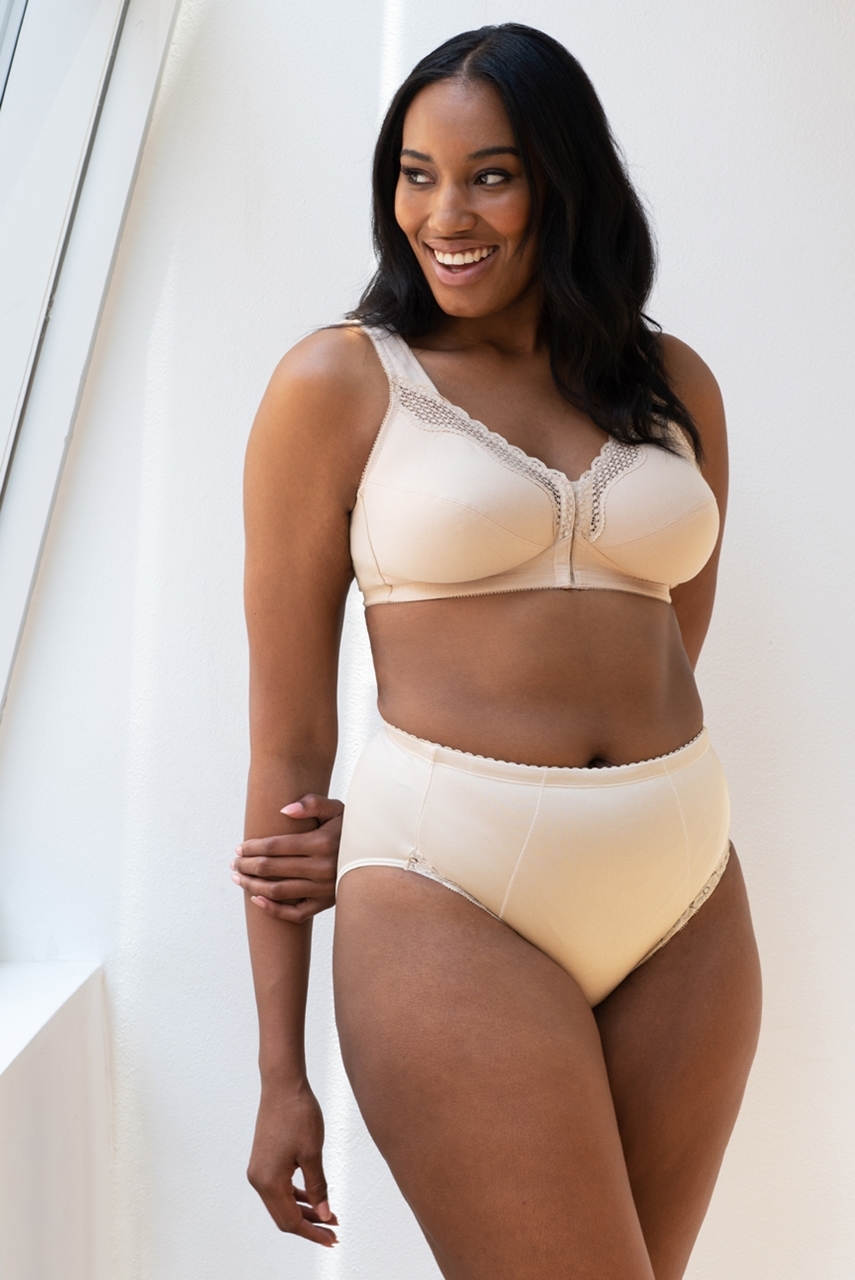 Exquisite Form #531 Posture Fully Back Support Bra
The Exquisite Form 531 Posture Bra is one of our top sellers all year. It is a cotton crisscross back support bra designed for comfort and fit. It offers breathable 100% soft cotton cups. This bra makes getting dressed a snap especially with the hook-and-eye front closure that's easy to close and lays flat for a seamless look. There are no wires to get in the way or get uncomfortable, and the cotton blend material feels soft on the skin. Thick comfort straps will help relax as they alleviate shoulder strain and prevent slipping. Finally, the gorgeous lace detailing along the top of the silky soft cups give the desired feminine look.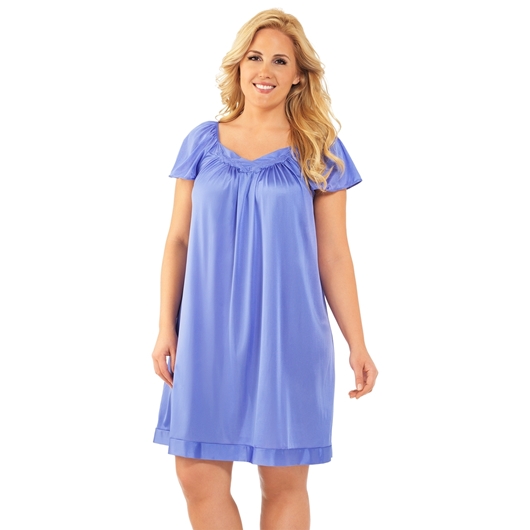 Exquisite Form #30109 Flutter-Sleeve Nightgown"
You can just feel the romance and comfort with our Exquisite Form #30109 Flutter Sleeve Gown. The elegant flutter sleeve offers moderate coverage and is designed to move with you during sleep. This is the perfect nightgown year-round and better yet when received as a gift!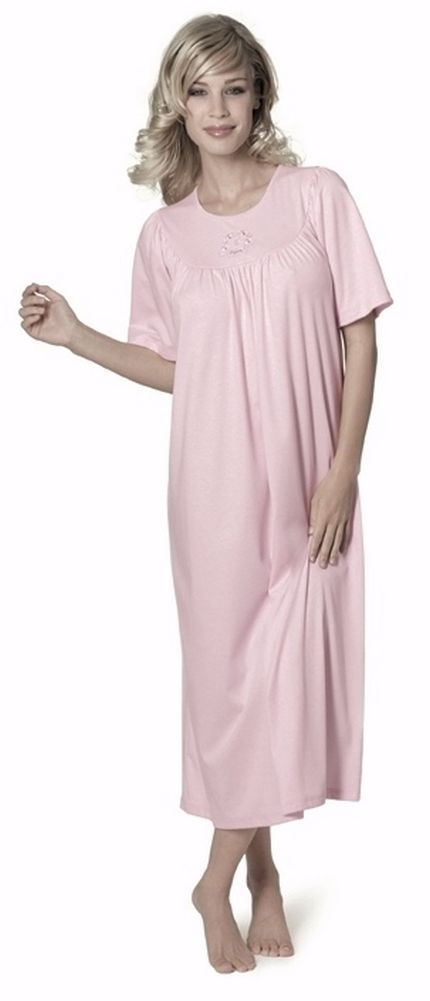 Calida #34100 Nightgown Egyptian Cotton
Our Calida #34100 Nightgown is extra light and made of interlocking Egyptian Cotton. It's satin trim around the neckline and gathered yoke add to this gown's comfort and style. This is another one of our best-selling gowns and will be welcomed by many as one of their favorite holiday gifts this year.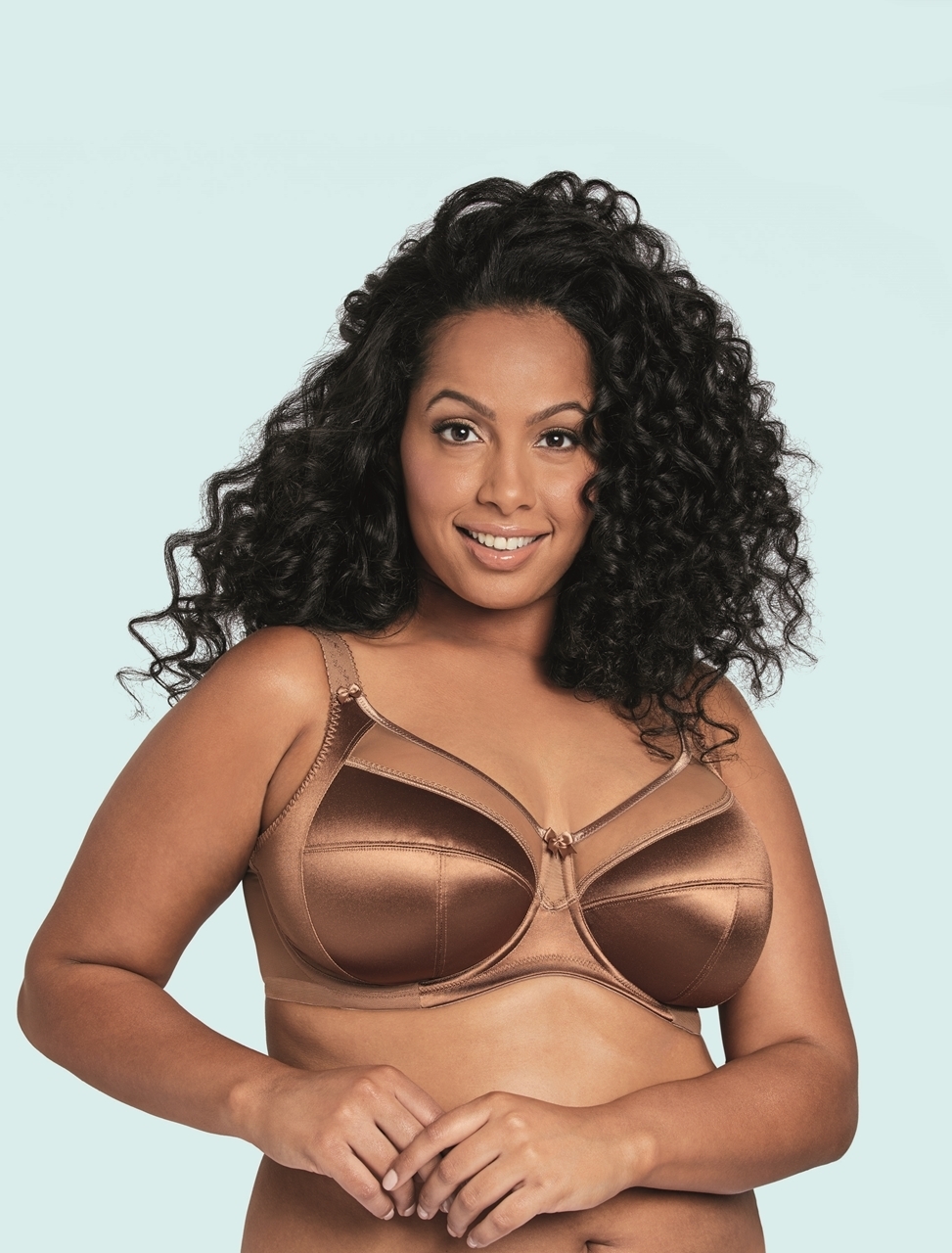 Goddess #6090 Kiera Bra
Our Goddess bra 6090 Kiera is an underwire bra made of an ultra-supportive satin simplex fabric. It offers a full cup with side sling design, is sheer at the top with v neck feature, and has limited stretch straps for comfortable all-day support. The Kiera also has a three-section cup plus side panel offering great support and shape with a sheer top cup with V-neck plunge shape for a lighter look and flattering neckline. It has a limited stretch strap for comfort and two or three rows of hook and eyes dependent on size. This beauty comes in seven colors including a few festive jewel tones.
Give comfort with confidence this year with the best lingerie and sleepwear from aBra4Me.com!
Find great deals on Goddess bras, Elila bras, Exquisite Form bras, Cortland Intimates/Venus bras, Edith Lances bras, and more all on aBra4Me.com. With free shipping on most items and orders $100 and above, aBra4me.com has the quality products here for you!
At aBra4Me, we believe that women should embrace their curves and treat themselves with high-quality bras and other lingerie items that make them feel and look their best. Order directly from our website or give us a call at (866) 227-2463. You can also reach out to us with any questions you may have through the contact form on our website.