With 2020 in full swing, it's already time to start getting ready for Valentine's Day! Featuring our top-selling beautiful lingerie, you'll only find the best gifts for her at aBra4Me.com! Take a look at our list of best-selling bras and lingerie and treat yourself for Valentine's Day this year!
Valentine's Day Gift Ideas
February 14th is just around the corner, and sweethearts all around the world are gearing up to shout their love from the rooftops. Need some Valentine's gift ideas? From sparkling jewelry to decadent chocolates, there's something out there for that special someone no matter how long the two of you have been together. Whether you're an old pro or a newbie to the arena of love, aBra4Me.com is your one-stop-shop for Valentine's day gifts! Our huge selection of lingerie makes these products ideal for any lady in your life on this special day in February.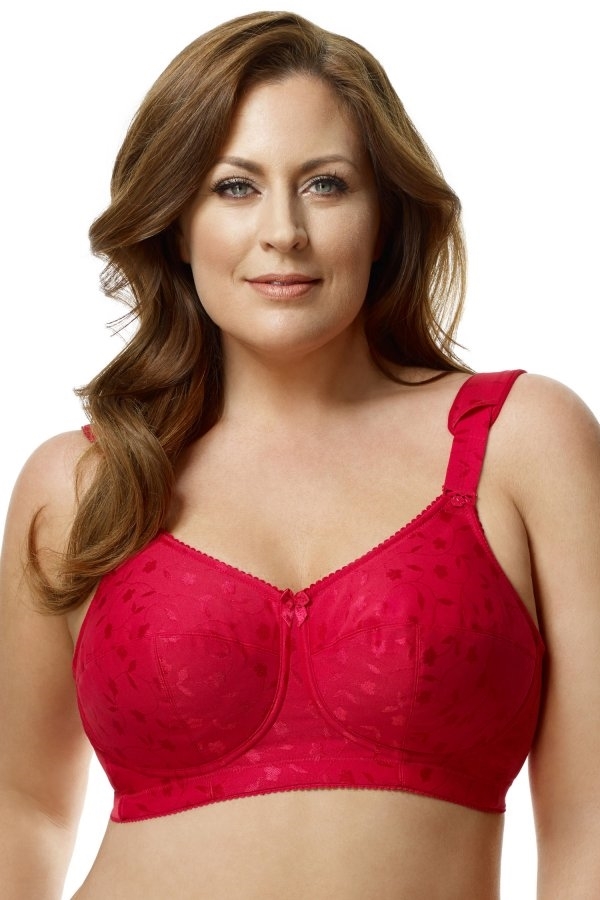 Elila #1305 – Find great deals on Elila bras at aBra4Me.com. Jacquard Softcup bra with cushioned shoulder strap, full coverage for the fuller figure, and three-piece cup construction with inner sling for maximum support.
Key features of this product:
One inch-wide four-ply straps with floating shoulder pad are designed for added overall comfort to help relieve stress on shoulders where you need it. Engineered strap buckle gives holding power by reducing the strap's ability to slip. Straps may vary.
The wide back and band help give the body a smooth appearance under clothes, added cup support and helps to ease back pain.
The full cup sling and plush trims encircle the bust to enhance the shape, lift of the cup and separation of the bust in order to make the garment appear as if it fits like an underwire with all the comfort of a Softcup.
The two-ply back elastic power net gives maximum support to the cups, back, and shoulders to relieve stress while moving with you.
Cups & Band: 100% Polyester Cup & Band Lining: 100% Nylon Back: 75% Nylon, 25% Spandex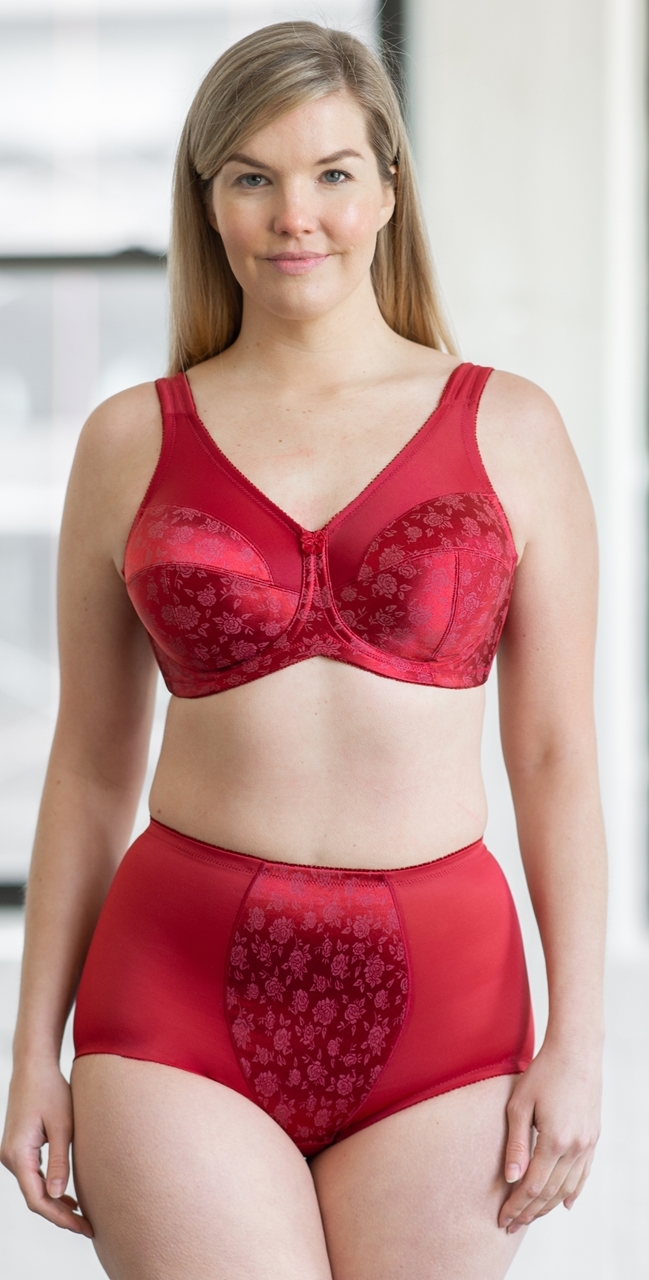 Venus by Cortland Intimates style #7101 full support underwire bra. Cushion strap prevents shoulder strain. Very similar to Lilyette style #908.
Cortland Foundations best-selling underwire bra. Three-section cups and wide straps for optimal lift. Key features of this product:
Adjustable Straps, Comfort Strap
Extra Firm Support
Three-Section Cup
Fabric Content: 85% Nylon, 15% Elastane
Care: Line Dry, Hand Wash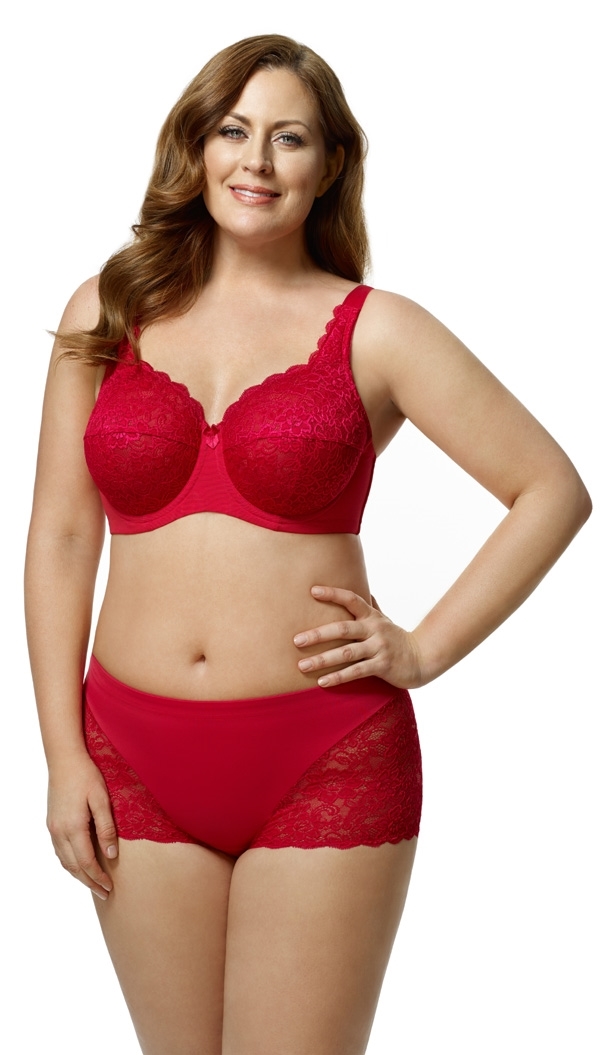 Elila #2311 underwire bra. This full support bra and matching cheeky pant delivers exactly that! Stretch lace lined and inner sling, three-section underwire cups give a modern shape and appearance with a classic fit! Coordinating cheeky pant features the same elegant stretch lace for a smooth fit,
Key features of this product:
Full coverage
Designed for everyday and dressy
Lace 3-piece lined cup with ¾ cup sling, high power back, underwire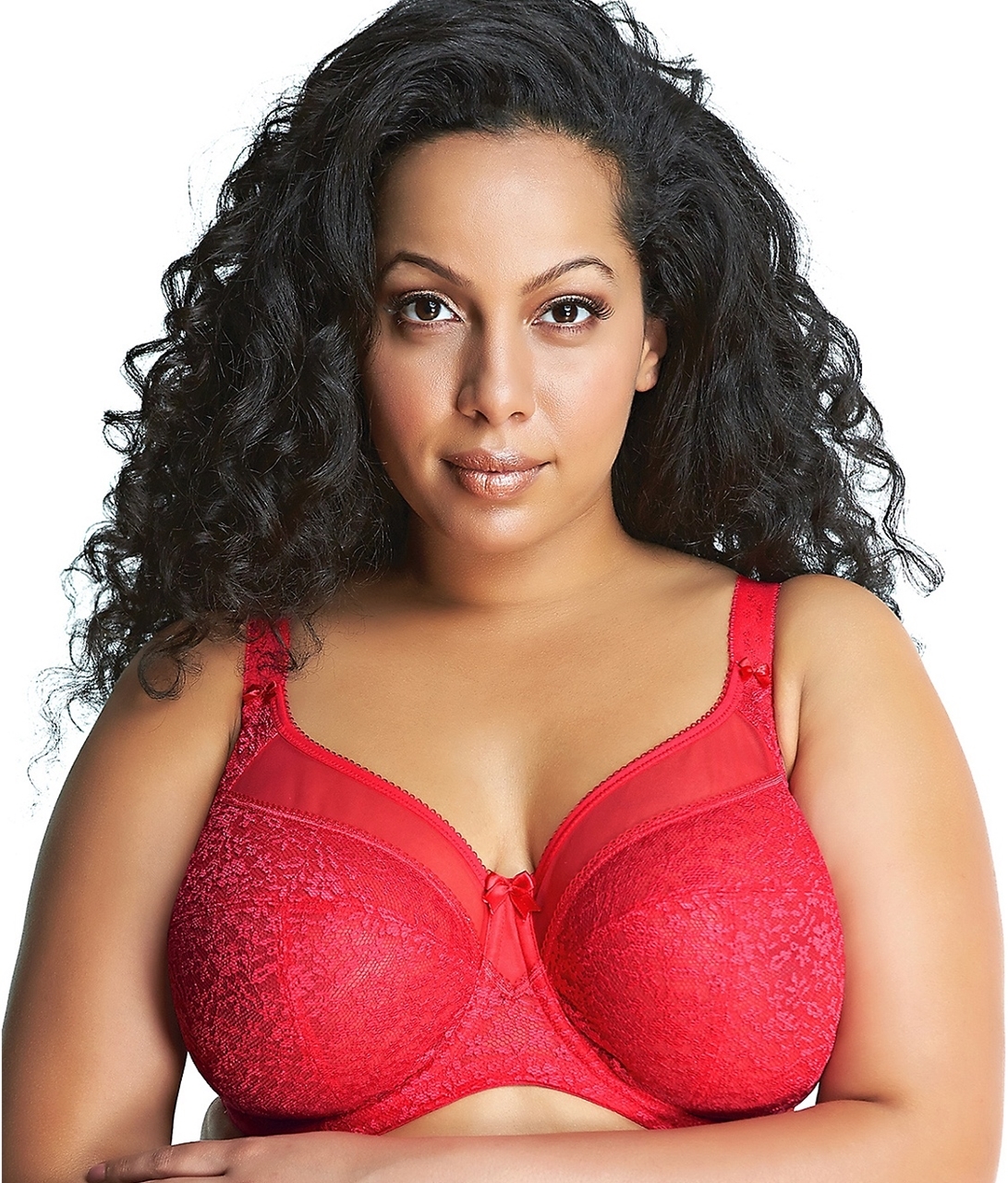 Goddess #6660 Adelaide underwire bra. Fits similar to Goddess style #6080 and #6090. Three-section cup plus side panel for great support and forward shape Pretty mini floral design lace with flat texture Sheer top cup with V-neck plunge shape for a lighter look and flattering neckline Limited stretch strap for comfort Leotard back for support and to prevent strap slippage Two or three rows of hook and eyes depending on size.
Key features of this product:
4 section cup including side panel for a forward projection.
Sheer top cup with a v-neck plunge to give a lighter look.
Limited stretch strap for comfort.
Leotard back for support & to prevent strap slippage.
2-3 rows of hook and eye closures dependent on size
Celebrate Valentine's Day with Your Favorite Bras from aBra4Me.com!
Find great deals on Elila bras at aBra4Me.com. With free shipping on most items and orders $100 and above, aBra4me.com has the quality products here for you! For example, we carry hard-to-find Edith Lances bras (which minimize you by up to two sizes), Elila bras (longline strapless bras, rated as the #1 brand for specialty bras), and barely-there bras. You can also find the perfect Rago body shaper to give you the silhouette you want to ring in the new year!
At aBra4Me, we believe that women should embrace their curves and treat themselves with high-quality bras and other lingerie items that make them feel and look their best. Order directly from our website or give us a call at (866) 227-2463. You can also reach out to us with any questions you may have through the contact form on our website.