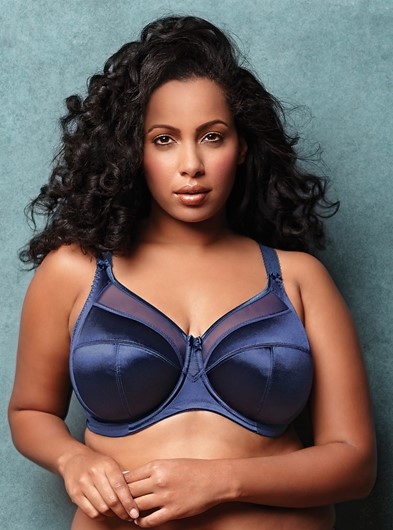 Finding a good fitting bra is an issue almost every woman goes through. This can be even more challenging when you are big-busted woman who needs to find a bra that looks good, feels good and gives you the support you want. This is why, the Goddess 6090 Kiera is one of our client's favorite bras.
This bra gives you a flattering neckline, great coverage and amazing support. The sheer top-cut and sating finish gives this bra a unique and sensual look. The cups are cut into 4 sections that allow the cups to be fully molded for a comfortable fit. The thick and fully adjustable straps are ideal for making you feel fully supported.
The clients who have tried this bra love it, and say they would recommend it to a friend. They usually re-order it in different colors. aBra4Me.com me carries the Goddess 6090 bra in 7 different colors; black, chocolate, fawn, nude, red, pink, and most recently ink. We offer a variety of cup sizes from 34I to 46K.
If you need help placing your order give us a call at 866-227-2463.