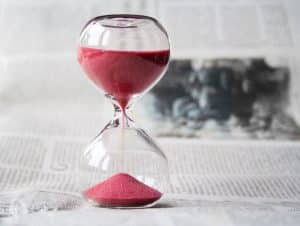 How long should a bra last??? That's a question I get almost daily.You would think it would be an easy calculated answer but it is not.Sometimes you just know when you bra has had enough and needs to get tossed in the donation pile. Now you might think, what did she just say? YES, I said donation pile. I will hit on that topic at the end.
The longevity of a bra is usually 6-8 months. Wacoal recommends after a 100 washings. A thru D cups might last a bit longer than DD-N cups. Now that depends on how many you have and how often you wear them. Also, you need to follow the washing instruction's that was the topic of our last blog.
Unlike me, most women have any where from 2 bras to 7. I hear a lot of woman say that they have one for everyday of the week. I have no idea how many I own but like most woman I gravitate to a chosen few.
A good way to tell that your bra has lost it's lifespan is when the elastic is stretched out. Are you getting enough support? Are your breasts jiggling as you walk. Is the padding all clumped together and not smooth? Is it so loose that even the tightest hook doesn't keep it in place? These are all good questions to consider.
Don't wait for the underwire's to pop out or getting holes it the cup. Then you waited too long.
Nursing and sports bras won't last that long. They get a lot more abuse from wear and stains.Make the investment in a good bra. You wouldn't think anything of it when you spend $30-$100 on a sweater or a pair of jeans that you might wear once a month. You wear a bra everyday and remember that sweater won't look good if you are not wearing a good bra underneath.
Now back to the donation part. Most women do not think of donating a used bra. Women's shelters are in dyer need of undergarments. I'm not telling you to donate a torn or mangled bra but donate gently used ones and help a woman in need.