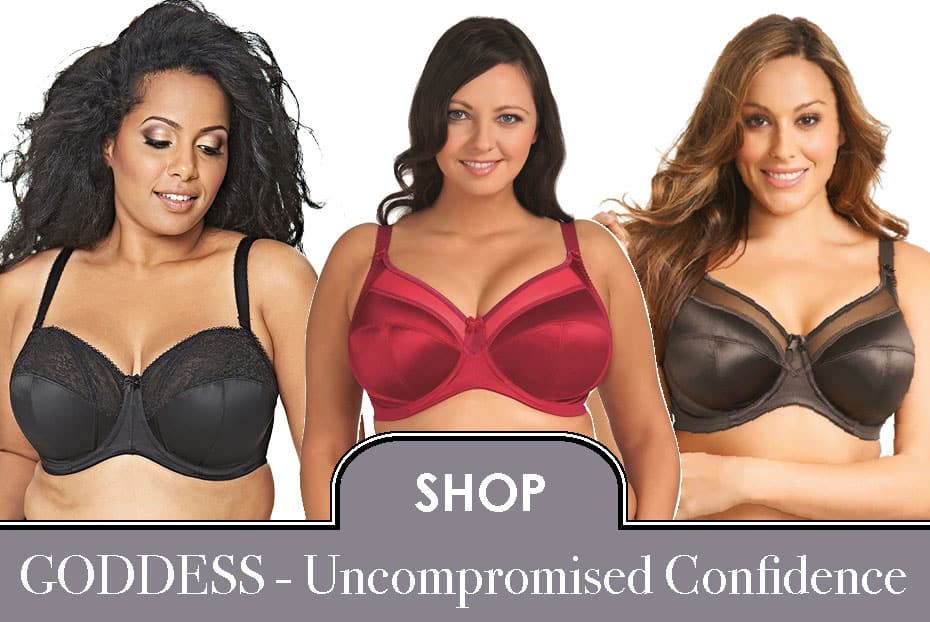 Goddess Bras at aBra4Me.com
Finding the most comfortable, best-fitting bras can be a challenging task for many women. At aBra4Me.com, we understand how very important it is to feel at your best all the time. Your bra should empower you and make you feel like you can accomplish anything. That is why we have carried Goddess bras – some of the most comfortable bras on the market today for 35 years!
Designed to empower, Goddess lingerie products offer an uncompromising, curve-enhancing fit. Discover bras and briefs for the fuller figure in essential colorways and bold on-trend prints created to reflect your personality. Find your favorite fit and choose from our beautiful soft cup bras and banded style bras to our full cup shapes. Reflect your personality with bright colors and on-trend prints alongside classic styling, lift, and support up to an O cup.
Take a look at some of our featured Goddess bras:
The Goddess 6090 Kiera bra offers an ultra-supportive satin simplex fabric for maximum comfort. The full cup with a V-neck side sling sheer, underwire design, and limited stretch straps are designed for all-day comfort and strong support. Unfortunately, the red color selection is now discontinued. Hurry now before supplies run out! Sizes 40M and 42N are now sold out in red. New sizes for current color selections are coming soon for sizes up to O cup.
Some of the key features of this Goddess bra include:
Three-section cups plus side panel offers great support and shape.
Sheer top cup with V-neck plunge shape for a lighter look and flattering neckline.
Two or three rows of hook and eyes dependent on size.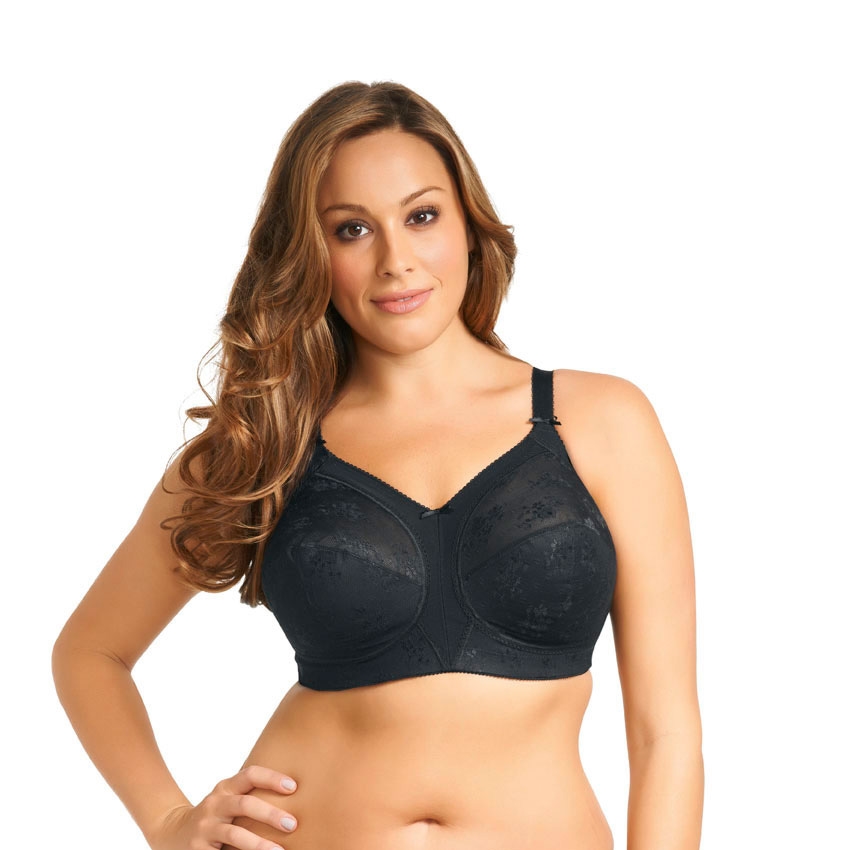 The Goddess 6040 Alice "no wire bra" is beautifully designed for maximum comfort. This soft cup bra features quality bust separation and ultimate coverage with its sleek V-shaped neckline. This product is designed with an opaque bottom cup with Trenslo side trays for good bra anchorage and the best support. Featuring beautiful French-designed lace with delicate floral clusters, you can start your day feeling confident and stylish!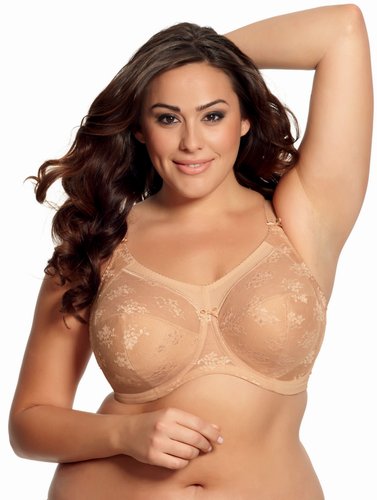 The Goddess 6041 Alice bra is a premium underwire bra with a gorgeous lace overlay design. Replacing bra style #106, the smooth texture of this elegant bra fits with full coverage for the least amount of bounce. Featuring a leotard backing, this bra is designed to prevent strap slippage for all-day maximum support. The underwired full cup provides you the control you need. Three-to-four rows of hooks and eyes also provide great anchorage and back coverage.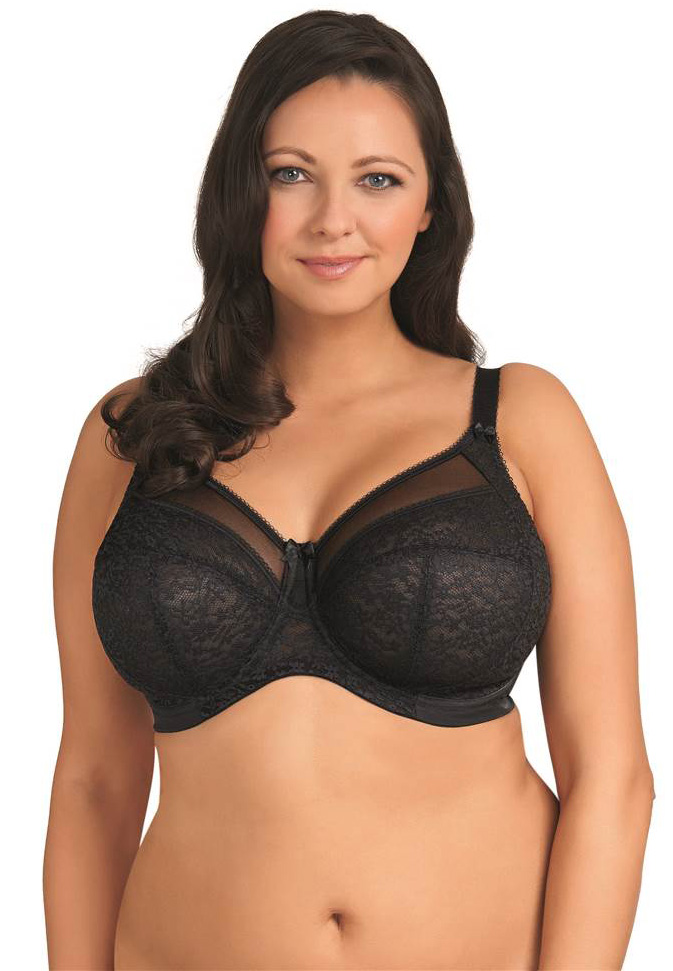 The Goddess 6660 Adelaide underwire bra fitting compares to Goddess style #6080 and #6090. Three-section cup plus side panel features wonderful support and forward shape. Elegantly designed with pretty floral lace with a flat, smooth texture. The V-neck tailor allows for comfort in dresses, blouses, and V-neck shirts for a flattering neckline. The blush color selection has been discontinued for sizes 36I, 40H, and 40L. We are now featuring a new sand color!
Key features of this Goddess product include:
Four-section cup including side panel for a forward projection.
Sheer top cup with a V-neck plunge to give a lighter look.
Limited stretch strap for comfort.
Leotard back for support and to prevent strap slippage.
Two-to-three rows of hooks and eye closures depending on size.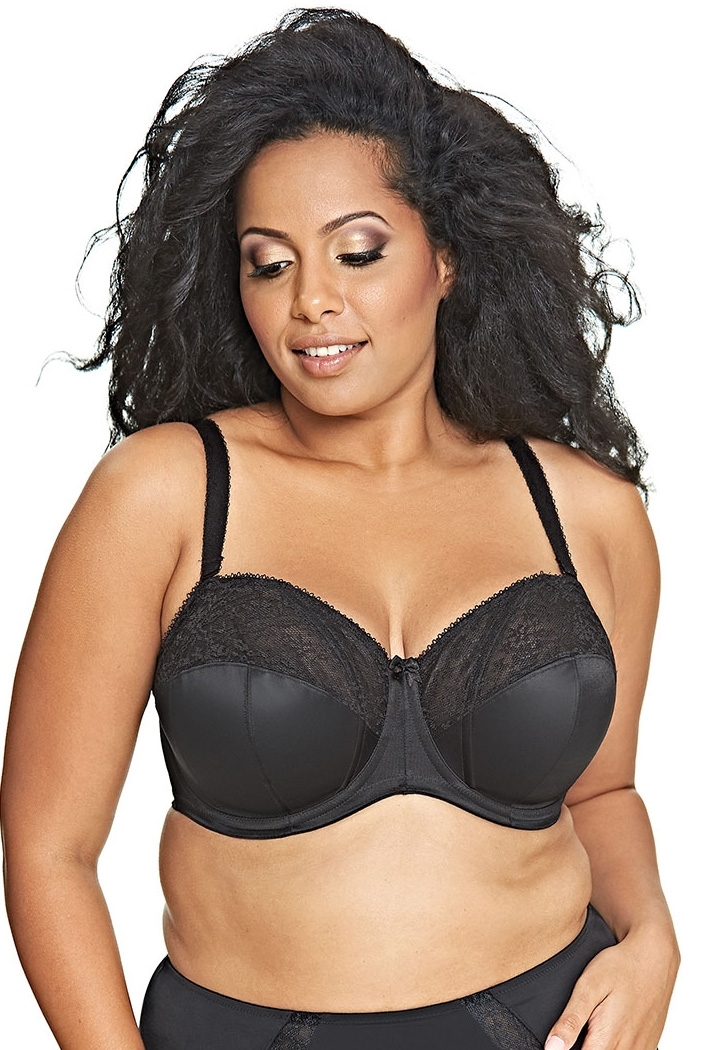 The Goddess 6663 Adelaide strapless bra is made with a smooth matte simplex featuring a gorgeous lace design in the top cup. If you are looking for a bra that compliments your neckline, this is the bra for you! Featuring narrow, detachable, multiway straps, this bra can connect in two different positions for the best look in your blouse or dress.
Some of the features of this bra include three-section, fully lined boned cups, and a Powernet wing provides maximum lift and hold for firm bra support. The flat, angled, metal bones in center-front and back of the bra provide minimal rolling and no irritation to the skin.
For even better coverage, we recommend our customers to buy a size one-to-two fittings larger than your normal size. We want to make sure that you are at your most confident and feel the most comfortable. If a size is too big or small, let us know right away. We're here to help!
Feel Comfortable in Your Own Skin with Goddess Bras from aBra4Me.com!
Find great deals on Goddess bras on aBra4Me.com. With free shipping on most items and orders $100 and above, aBra4me.com has the quality products here for you!
At aBra4Me, we believe that women should embrace their curves and treat themselves with high-quality bras and other lingerie items that make them feel and look their best. Order directly from our website or give us a call at (866) 227-2463. You can also reach out to us with any questions you may have through the contact form on our website.