Sometimes, you get a really cute shirt or dress but it doesn't have sleeves but you need support. That is where our strapless bras can really come in handy. Or if you just have rounded shoulders and get sick of yanking those pesky straps up all day, a strapless bra could be perfect for you. We have multiple options for you to pick from!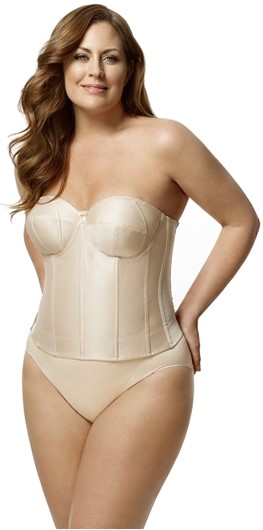 The Elila 6421 longline bra has spiral boning strategically placed to give maximum support. It also has a covered bottom band to the hip for an invisible look. It is 2in longer than other strapless longlines. It even comes with straps, just in case!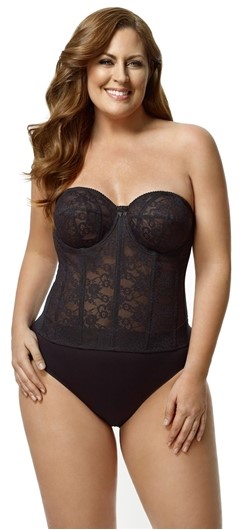 The Elila 6621 bra is all lace with boning in cups, which makes it impossible to fall down. The boning makes the bra a perfect fit and prevents slippage. It also comes with straps.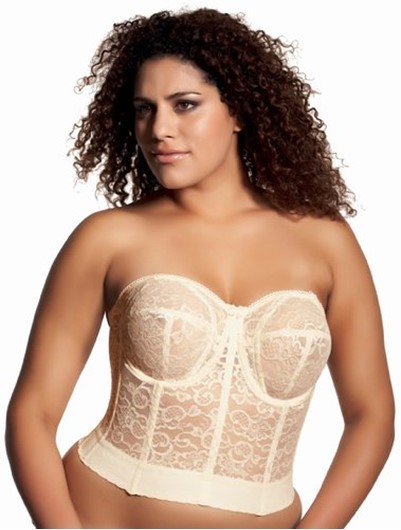 The lovely Goddess 689 bra is all lace, has light boning in cups to prevent slipping down and is the most supportive strapless longline bra around. Stand out from the crowd on the biggest day of your life with the ultimate in bridal garments. Perfect bra under any dress or blouse defines and enhances your silhouette.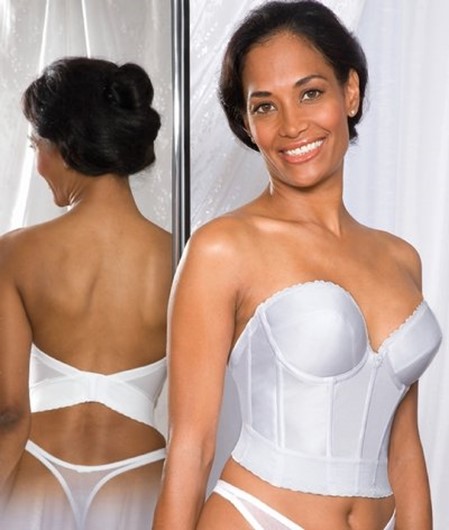 If you are looking for the perfect strapless bra for that dress you just found for the holidays, look no further. The Carnival Creations 203 is our #1 backless and strapless bra! Made of a nice double knit nylon and lightly lined with fiberfill to provide comfort, this bra is backless, which is perfect for any low back dresses or blouses!
Strategically placed front boning provides extra tummy control. Plus, it's 2 in elastic waistband prevents ride up.
You can't go wrong with any of these strapless bras. If you have questions or need help ordering, just contact us! We'd be happy to assist you.