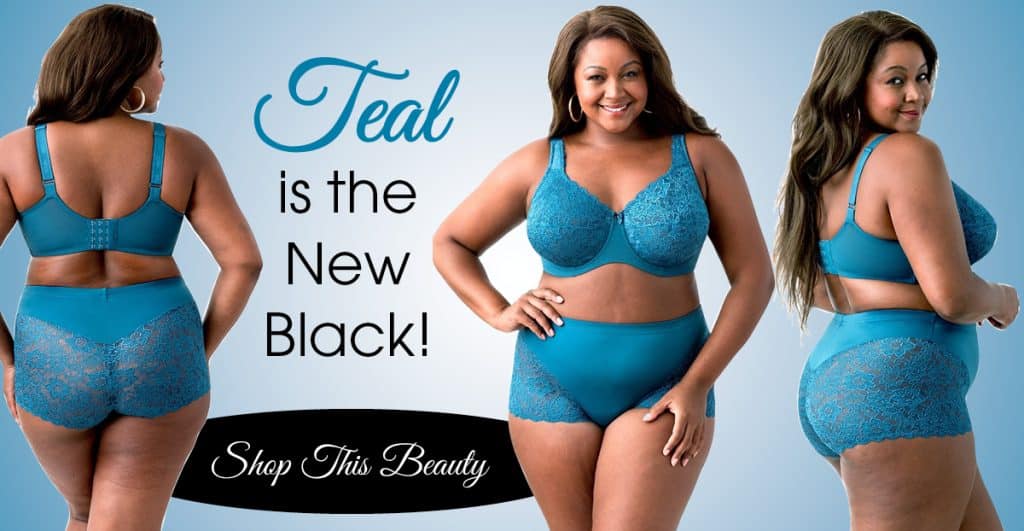 Every woman deserves to have a bra that makes her feel beautiful and comfortable. Our busy schedules don't have the time to worry about the discomfort of our bras. That is why we sell Elila bras at aBra4Me.com some of the most affordable bras on the market! So, ditch dealing with going to the major retailers and find your bra fit just for you from a brand that truly cares about your comfort and well-being!
First of all, Elila is owned and designed by a woman. The brand itself strives to empower women by making bras that fit fuller-figured, full-busted women with unmatched bust support compared with other brands. They ensure the wearer feels more confident with the first snap with seams stitched in structurally benefitting areas to offer the best and most supportive feel in most plus-size bras.
This brings us to one of our most popular items here at aBra4Me.com, the Elila #2311 underwire bra! This full support bra and matching cheeky panty delivers a flexible fit without compromising the support of your bust. With stretch lace lining and inner slings, this bra offers a modern shape and appearance with a classic three-section cup fit.
Featuring the new teal color (in addition to red, ivory, gray, and black), this bra not only makes you feel supported and comfortable, but it also looks gorgeous, too! What's more, is the Elila 2311 bra is now 20% OFF!
The most beautiful bras and lingerie only at aBra4Me.com!
You will always find great deals on Goddess bras, Elila bras, Exquisite Form bras, Cortland Intimates/Venus bras, Edith Lances bras, all different kinds of panty girdle, bustier, or lingerie brands, and more, all on aBra4Me.com. With free shipping on most items and orders $100 and above, aBra4me.com has the quality products here for you!
At aBra4Me.com, we believe that women should embrace their curves and treat themselves with high-quality bras and other lingerie items that make them feel and look their best. Order directly from our website or give us a call at (866) 227-2463. You can also reach out to us with any questions you may have through the contact form on our website.