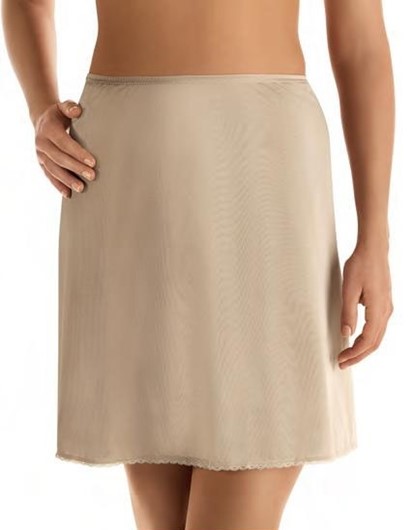 With warmer weather finally starting to appear, it's time to bring out that awesome Spring/Summer wardrobe. For most women, this includes sheer dresses, maxi dresses, and skirts for those hot Summer days. Do you know what goes perfectly with those? A slip!
If you don't already own a slip now is the perfect time to pick one up. Slips might seem a little retro and old school, but they really benefit your wardrobe. Not only are they smooth, comfortable and made of non-cling material (unlike some of those pesky dress fabrics) but they can also help make you look slimmer since the dress won't bunch in the wrong places. Slips make your panty line invisible too!
Our slips come in nude, black and white so that you can make sure your slip will blend in with whatever color dress your wearing. Our slips are currently on sale so you may even want to pick up 2 or 3 colors so that you'll have a slip to go with every dress! Check out our great selection of slips, including one of the only petti leg slips available on the market here. If you have any questions don't hesitate to contact us at (866) 227-2463.