Hip-Hip-Hooray! As we bid 2019 farewell, it's time to give ourselves a little love in the new year! As you jump into 2020 with a whole new lease on life, some new, fully exquisite bras or lingerie are just what you need to get your year started off the right way. And when you shop with aBra4Me.com, you get all the perks that make buying fabulous bras online a pleasurable experience.
To help you kick off the new year, we've put together a list of our featured bras and lingerie. Take a look at our collection of exquisite form bras, barely-there lingerie, and more!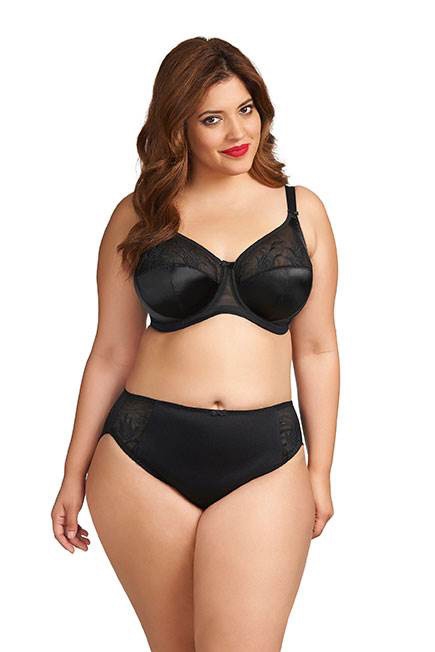 ELOMI #8030 CAITLYN BRA – NOW 64% OFF

The Elomi Caitlyn underwire bra #8030 has a full-figure design with maximum lift and shaping. Sheer embroidered top cup. Restricted stretch straps. Powernet wings for anchorage and support. Create a mood of subtle sophistication as luxurious swiss design embroidery plays across a regal base. Supportive as well as sultry.
Don't see your size? Try our new style Elomi #4030. Use UK cup sizing on tag.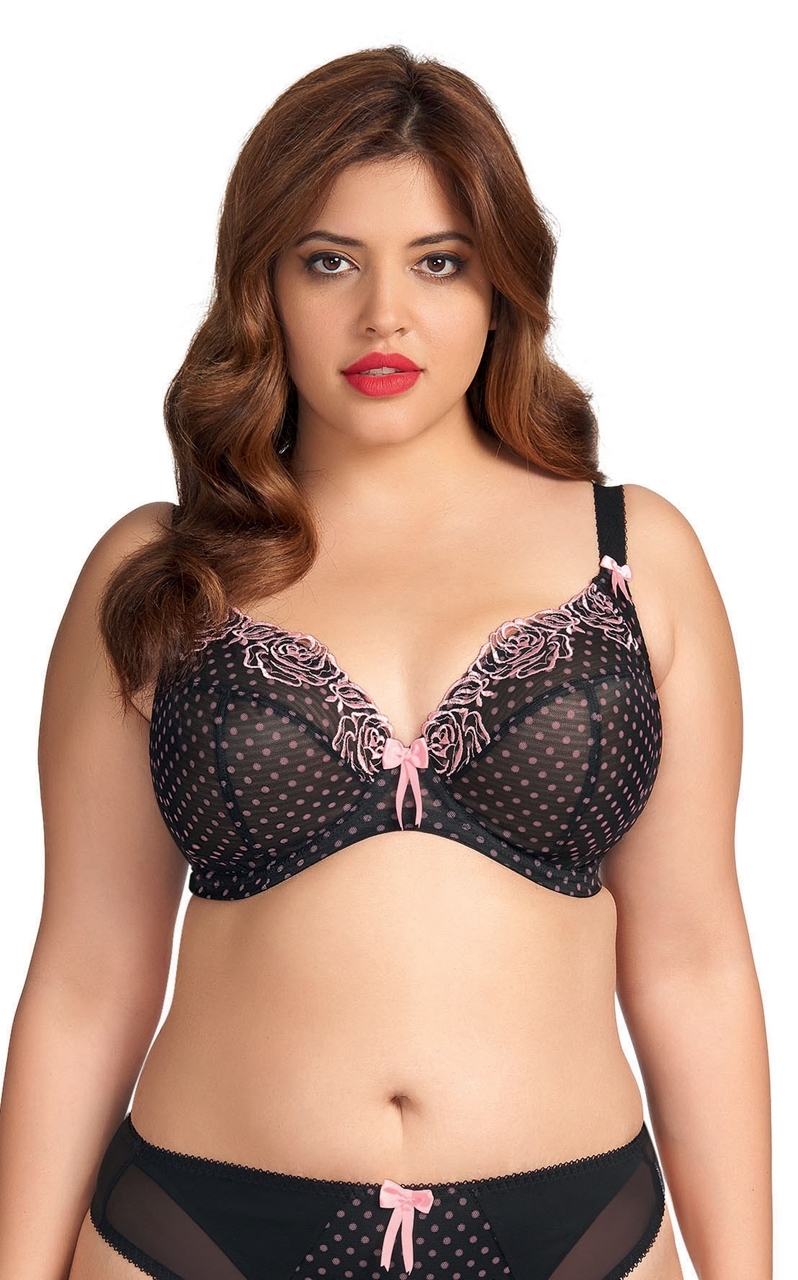 ELOMI #8170 BETTY BRA – NOW 78% OFF

The Elomi Betty underwire bra #8170 has a side support panel for forward projection offering good uplift and separation. The low center offers plunge without push up. Elasticated neck edge for ease of fit. Polka dot fabric decorated with satin stitches rose embroidery. Bottom cups are lined to look less transparent.
Ordering from garment tag? Use UK cup sizing on bra tag.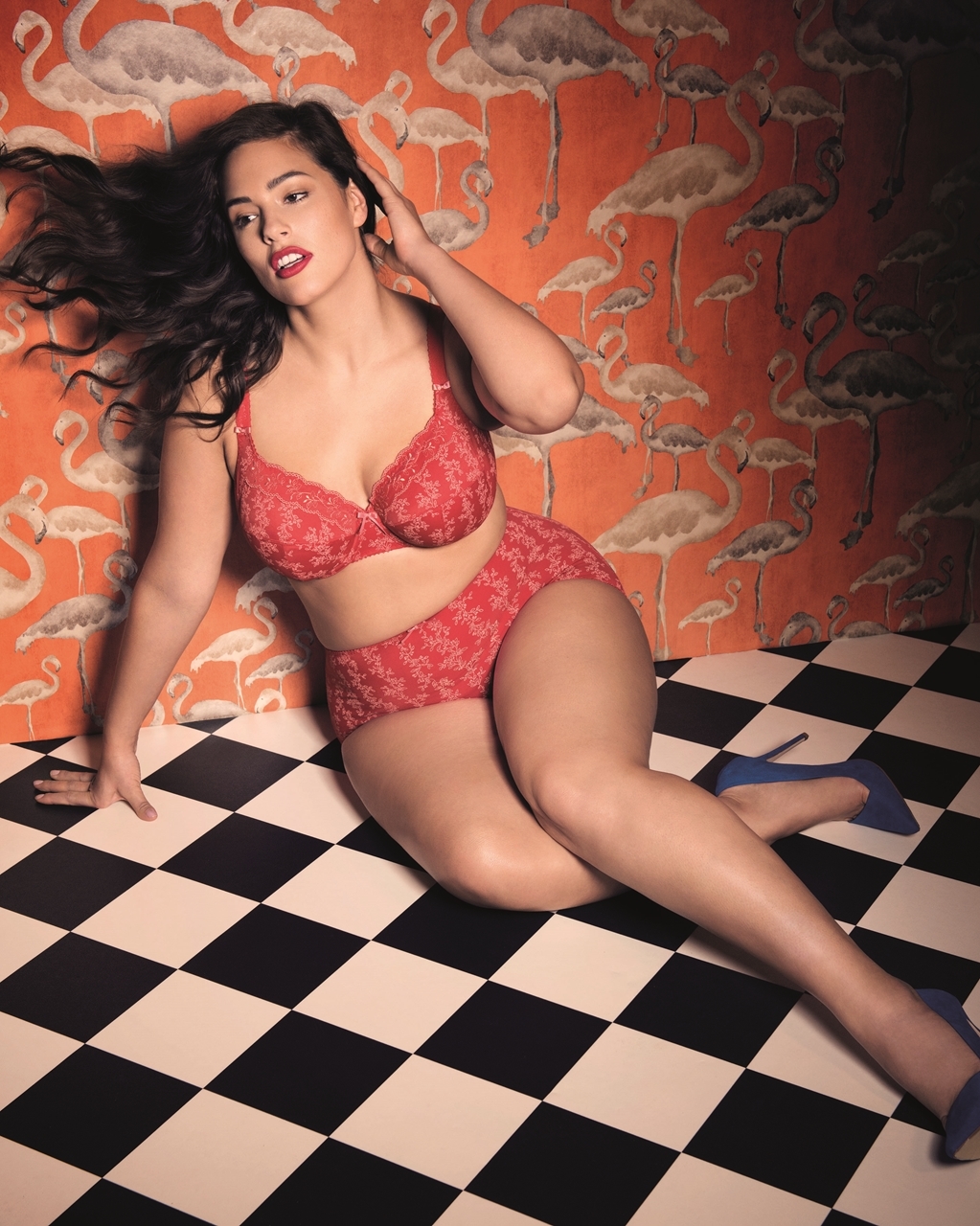 ELOMI #4050 NINA UNDERWIRE – NOW 62% OFF

The Elomi Nina, a gorgeous collection in a chic and sophisticated black colorway featuring a trailing leaf and stem print on smooth, matt simplex fabric. The Bandless Bra provides side support for forward shape, uplift and separation in cup sizes E to JJ – trimmed with narrow scalloped embroidery and bows.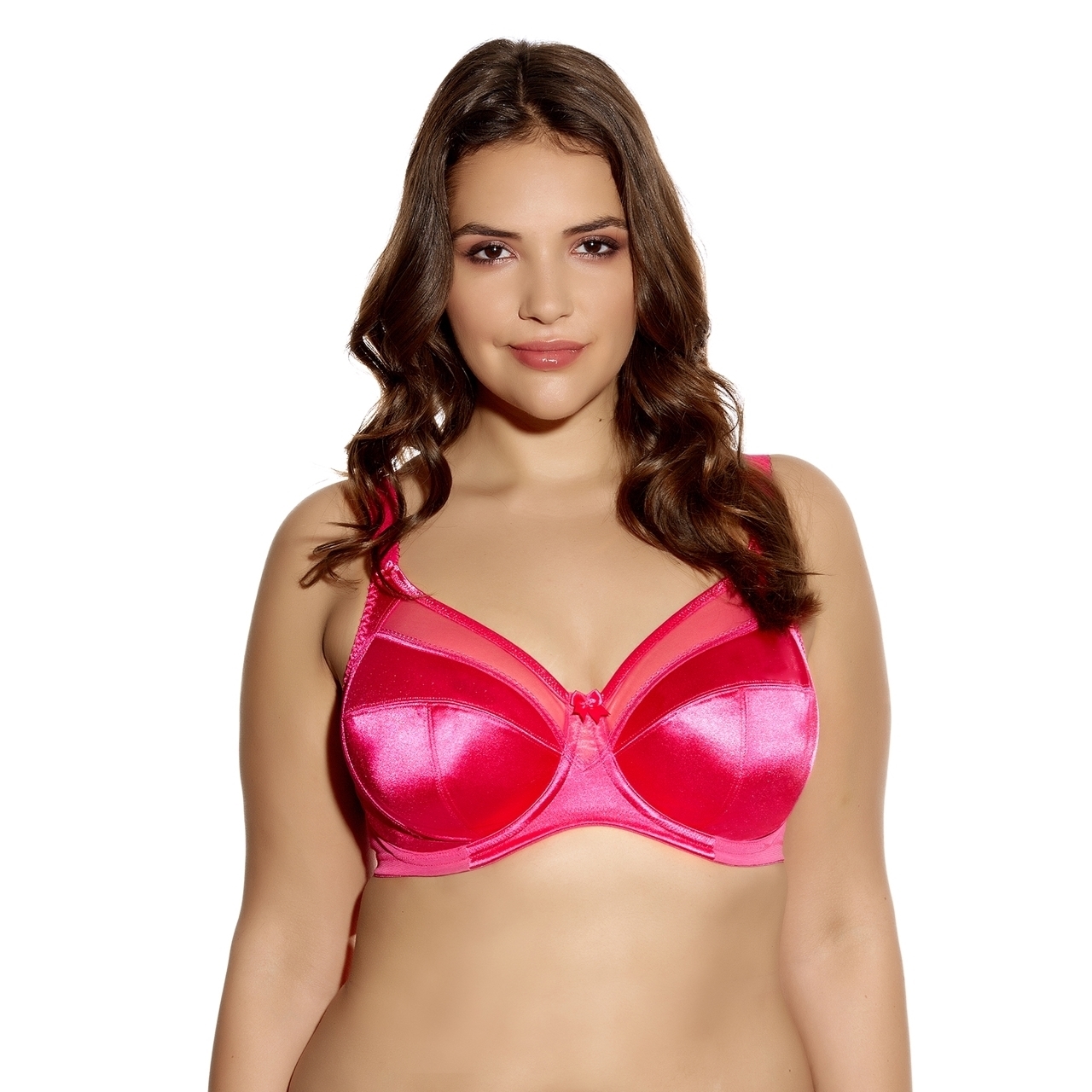 GODDESS #6090P KIERA BRA – NOW 66% OFF

The Goddess Kiera underwire bra style offers ultra-supportive satin simplex fabric. It lends for full cup with side sling design, sheer at the top with v neck feature. It has limited stretch straps for comfortable all-day support. The three-section cup plus side panel offers great support and shape along with sheer top cups and a V-neck plunge shape for a lighter look and flattering neckline.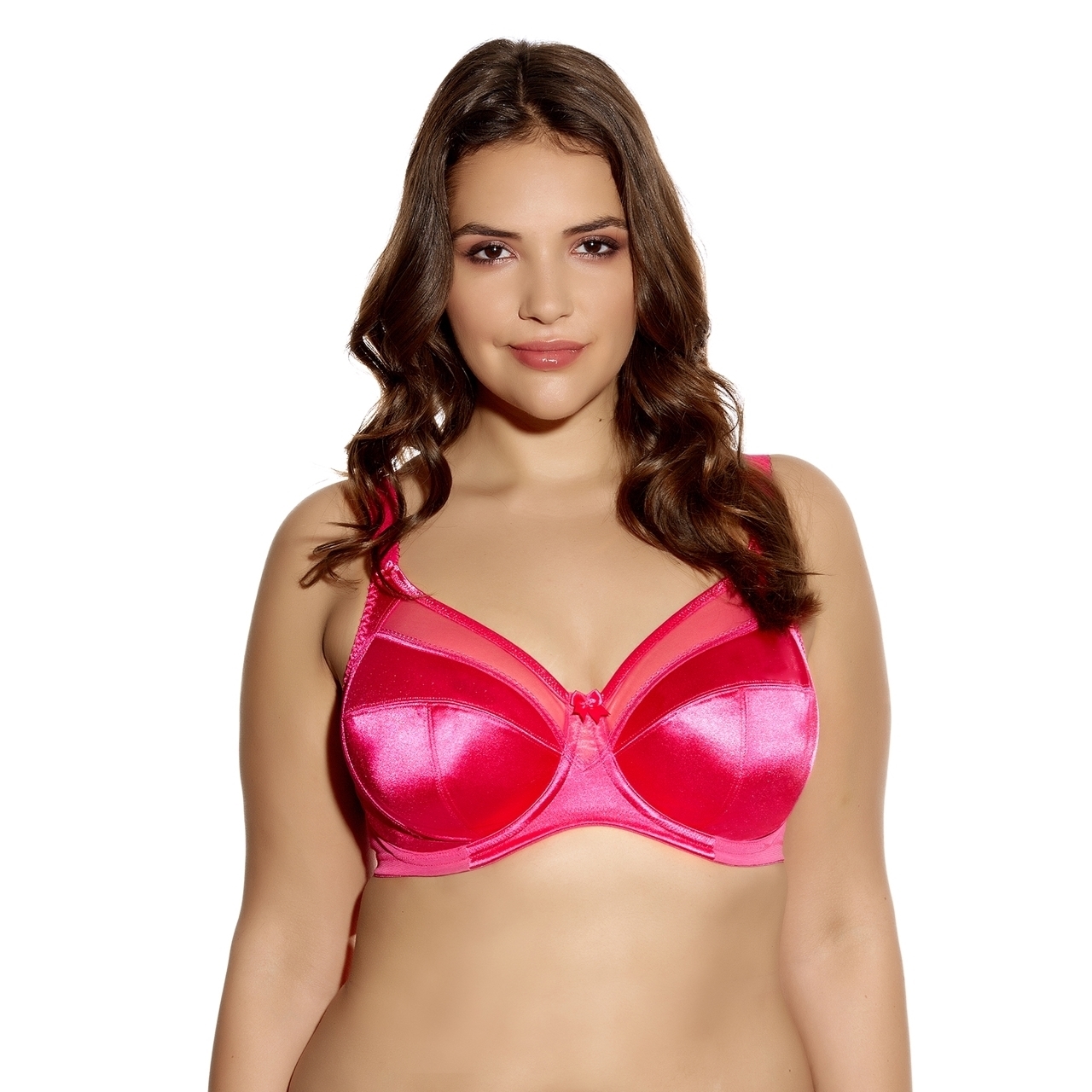 GODDESS #6160 KAYLA BRA – NOW 65% OFF
The Goddess Kayla style offers ultra-supportive satin simplex fabric. It has a full cup with side sling design, is sheer at top with a v neck feature, with limited stretch straps for comfortable all day.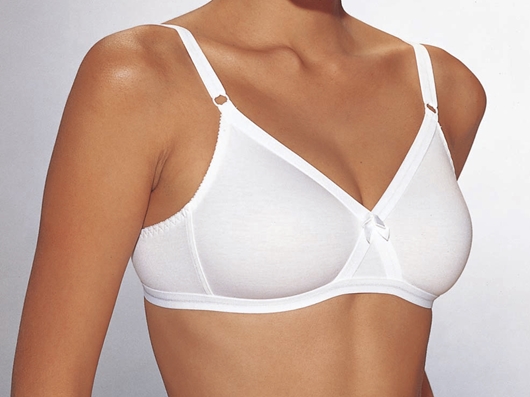 NATURANA #5220 (NOW 63% OFF) & #5255 (NOW 66% OFF) BRAS

Both Naturana styles are wire-free seamless bras and feature all stretch adjustable straps.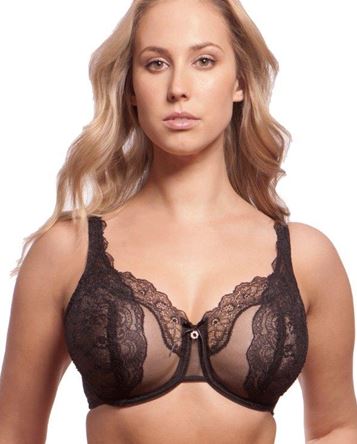 LUNAIRE #30611 ASHLEY BRA – NOW 50% OFF

The Lunaire Ashley is a lace-and-sheer underwire bra with a rhinestone accent.
An updated classic with our Simply Sexy spin: The touch of sheerness to the lace at the center coupled with a stunning lace design makes this great fitting bra a must-have for your bra wardrobe. This seductive lace bra will lift your spirit as well as your décolleté!
Non-stretch neckline lace has a sheer netting
Side cup lace is lined for extra shape and support
Front straps with lace trim for a beautiful neckline
Back wing two-ply mesh provides all-day comfort
Fiber content – Lace: 100% nylon; Back: 82% nylon, 18% spandex
Limited time only the color SCARLET is now 64% OFF!
Looking for different colors, like nude or black? Check out our Goddess #6121 Audrey no-wire bra!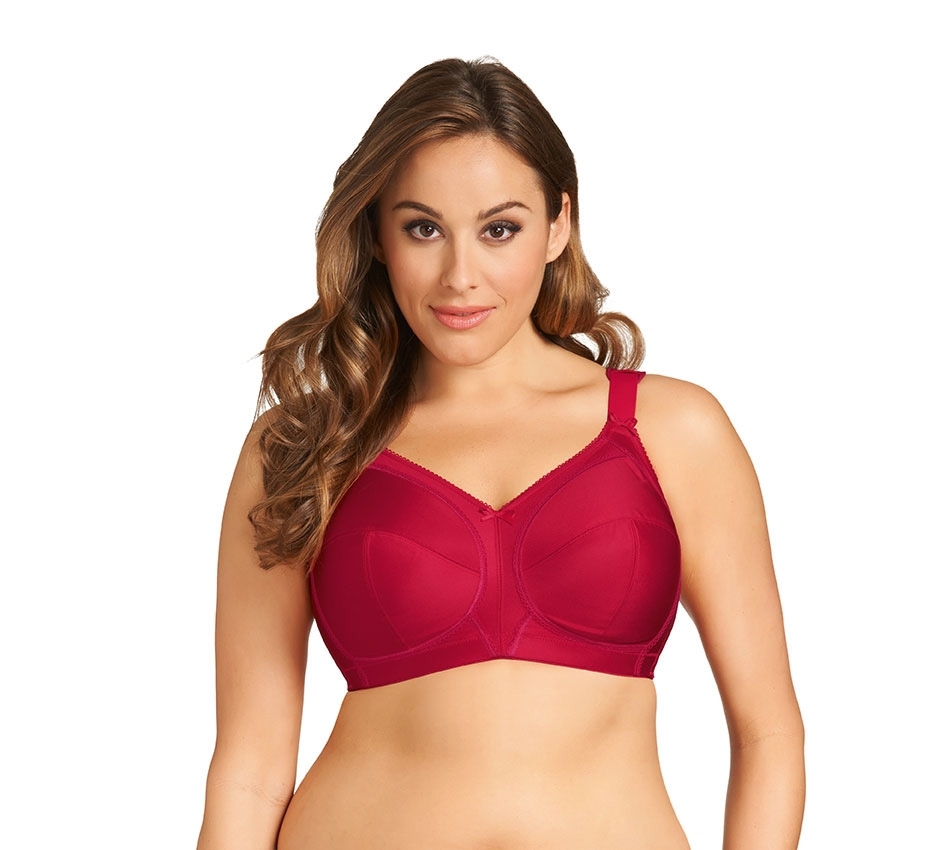 The Audrey no-wire bra #6121 is a classic bra style in smooth matte simplex. This style offers maximum support, coverage, and uplift combined with the fantastic fit that an "M" frame shape gives.
Fully reinforced smooth construction to give excellent tacking at center front panel for forward projection.
High coverage with soft rigid straps. One-inch width for maximum hold and control.
Movable padded strap cushion with stretch front.
Narrow flat lace trim detailing with smooth cups to minimize show through.
Firm powernet back, underband elastic and flexible metal side bones for anchorage and support.
Four or five rows of hook and eye closures dependent size.
Let aBra4Me.com Support Your New Year's Resolution with New Lingerie!
Find great deals on Elila bras at aBra4Me.com. With free shipping on most items and orders $100 and above, aBra4me.com has the quality products here for you! For example, we carry hard-to-find Edith Lances bras (which minimize you by up to two sizes), Elila bras (longline strapless bras, rated as the #1 brand for specialty bras), and barely-there bras. You can also find the perfect Rago body shaper to give you the silhouette you want to ring in the new year!
At aBra4Me, we believe that women should embrace their curves and treat themselves with high-quality bras and other lingerie items that make them feel and look their best. Order directly from our website or give us a call at (866) 227-2463. You can also reach out to us with any questions you may have through the contact form on our website.