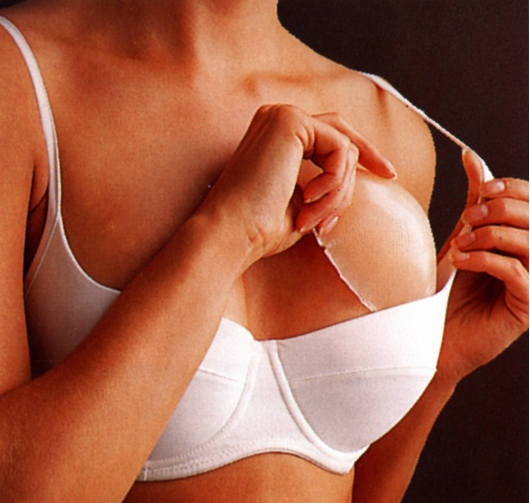 So you say, "A bra is just a bra." We say "Not so." There are many add-ons that can be used to change the look and function of your bra as well as how you look in it.
The right bra accessories may be just what you need for a smooth flawless look. Bra strap converters, clear bra straps, nipple covers, fashion tape and more are just a few of the accessories that can give you a much more seamless appearance.
A very popular bra accessory is a bra enhancer. These come in foam or silicone materials. Nearly Me 100% silicone gel covered in supple resilient natural-feeling skin, move and feel like natural tissue, add or create cleavage or fuller figure. They are soft, comfortable and also your best-kept secret.
Certain dresses or tops especially during the Summer months call for the need of a strapless bra or none at all. For many of us, that is not an option. Don't worry. That is why there are Fashion Forms. This is the adhesive bra that started it all. It is perfect for all your daring backless strapless fashions!
Strappers can quickly turn any bra into a racerback. You won't get caught with your straps showing with these easy-to-use plastic sliders. They don't show under your clothing and are flexible as well as comfortable.
If you've gained weight are newly pregnant and feel your bra getting snug, you add a bra extender. This extends the length of your bra without buying a new one.
You can also keep your beautiful bras clean and lasting longer with special detergent and lingerie bags.
All of these accessories are made to enhance the features of an existing bra and in many cases extend the life of an existing one. aBra4me.com carries a wide variety of accessories to suit your bra needs. They are listed on our website under Product Type Tab.